'Air plant' also known as Tillandsia are plants that get nutrients mainly from the air. If you're here, you're probably wondering what are the best air plant terrarium kits that you can add to enhance the beauty of your home.
Look no further – I'm here to help you.
If you're not able to buy an air plant terrarium kit, you could always make one!
This article will cover the top 10 air plant terrarium kits. There may be affiliate links in this article. Let's begin. 🙂
---
Fasmov Clear Glass Vase Plant With Metal Stand
This air plant terrarium kit is by Fasmov with 2 mini globes hanging on a sturdy metal stand. With this kit, you will receive two plants inside a round-shaped glass. You can check out the price and shipping time if you click here.
Fasmov's air plant terrarium kit has a glass diameter size of 4.7″ in diameter. For the metal stand, it's 13.1″ in height. For the base, it's 4.8″ in diameter.
With such a small terrarium, it's no doubt that it's cute having two little ecosystems hanging on a metal bar. For me, I'd be happy to have this in my office or by the window of my room.
Two air plant terrarium kit standing above the other. That's awesome if you ask me!
---
Mkono 3 Pack Glass Hanging Planter
This one is actually one of my favorites. I like the way it's designed. This air plant terrarium kit comes in three different shapes, which are teardrop, orb, and olive. How cool is that?
This air plant kit definitely adds a modern touch to your home/office and there are so many places you can hang them. You can hang them:
By the window of your office
By the window inside of your room
Your backyard
Your porch
The entrance of your home
You can check out the price for them if you click here. In my personal opinion, this is definitely one that I like the most.
You can add many dry plants on here such as tillandsias, moss, air ferns, or even succulents. You can even be creative and use your imagination to make it appear like a mini garden.
For the size:
The olive shape glass is 4.2″H x 4″ W with a diameter of 2″
The earth-like shape glass is 4″ in diameter with an opening diameter of 2″
The teardrop shape glass is 7.5″H x 3.5″ W with an opening diameter of 1.75″
This air plant terrarium kit comes with the hanging chords, so you can hang them anywhere.
This air plant terrarium kit is definitely one of the cuter ones!
---
Ferrisland Air Plant Terrarium Container
This one has a good number of positive ratings. If you're interested in seeing the rating, price, and more information – you can click here.
Ferrisland's air plant terrarium kit has a nice color to it with ventilation as you can see on the image.
With this kit, you can add:
Cacti
Moss
Air Plants
Succulents
Microgreens
And much more+
This can be the perfect gift for lovers of mini-ecosystems, gardening, and people that love to decorate their houses.
The size of this air plant terrarium kit is 10″ x 5.9″ x 5.1″
With this size, you can add decorations and make it look however you'd like it to be!
---
Mkono Geometric Shape Container

If you're not fond of the Mkono glass shapes from earlier, how about geometric shapes? Just like the glass shape products from Mkono, this one also has many positive ratings.
You can check out the price of the Mkono geometric shape air plant terrarium kit here.
This terrarium kit comes with three shapes: Teardrop, diamond, and pyramid.
You can add all sorts of dry plants to this as well as use your own imagination to make it look astounding. This package comes with all three kits for you!
As for the size:
The pyramid is 4″W x 5.5″H with an opening size of 4″W
The teardrop is 4.5″W x 6″H with an opening size of 2.5″W
The diamond shape is 3.5″W x 6″H with an opening size of 3.5″W
The chain for these mini terrarium kit is 11″ long.
This serves as another perfect kit for terrarium and gardening lovers. I'm positive that even people who are not into gardening will love this as a gift too!
---
GEOLUX Set of 6 Hanging Glass

You probably have plans with your air plant terrarium kit now and you might probably want more containers! GEOLUX, another company with great ratings provides that.
You can check out GEOLUX's rating and price right here for this.
With this product, you will get 6 glass containers perfect for your future terrarium. On each side of the globe, there's a hole where you can add water to.
Above it, there's another hole where you can use it to hang your air plant terrarium kit wherever you like.
With this kit, you can let your imagination run wild!
---
Mkono Wall Hanging Terrarium

If you're a terrarium lover and realized how empty your wall looks. You're probably wondering how you can add more decorations to your wall.
With the Mkono wall hanging terrarium, you can do just that! You can find more information about this product right here.
With this terrarium kit, you get round shapes containers that can hang your plants right on the wall.
You can display these in:
your living room
in your office
outside of your balcony
at the entrance of your house
This terrarium kit also comes with an air hook which makes it easy to hang your plants!
The size of this item is 5.12″ in diameter and a width of 1.57″
With the perfect size, uniqueness, and being able to hang on your wall definitely makes this the perfect gift for anyone!
---
ATP Modern World Map Terrarium

We've seen many globe shape kits already, but how about one with the map of the planet?
ATP Modern provides these really nice terrarium kits for an affordable price and not to mention – the ratings are all positive!
Click here to check out the price and rating.
When you have a beautiful terrarium, your eyes can get lost in these beautiful ecosystems – but imagine with an earth map combined!
This air plant terrarium kit only sits at 5 inches in diameter!
This is the type of kit that I would like for the inside of my office. I'd be staring at my mini-ecosystem and the map all day!
---
From VivariumTips,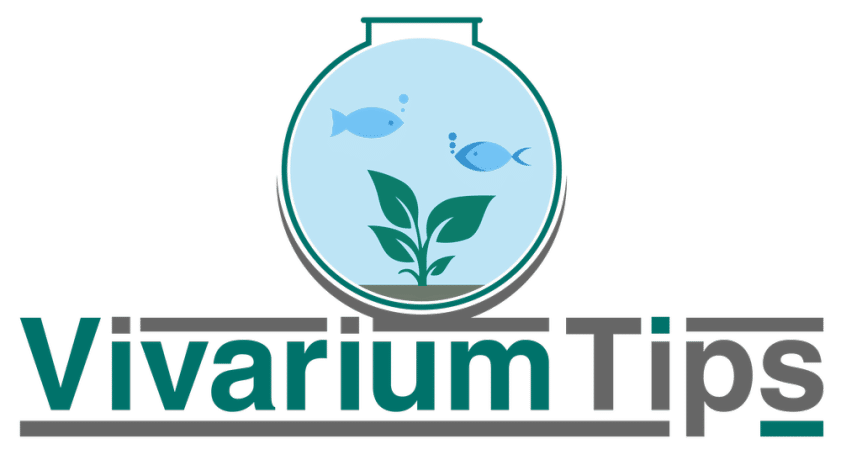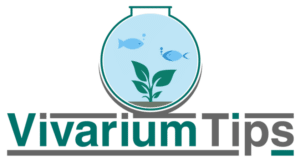 If you enjoyed this article, have any questions or feedback – don't hesitate to comment below!
For terrarium lovers, you might also enjoy these articles:
I have also compiled a resource page in hopes of helping all future readers out. You can find communities and forums with a click away.
The best way to support this blog for me to continue providing free information is to share any articles on this website with your friends. 🙂