Are you in search of the best reptile tank sand?
If you are looking to pet a reptile then you will want to set up an environment that most closely matches their natural habitat.
For that, most of you will prefer substrates and some may go for sand as it confirms their natural environment.
There are a lot of sand types available in the market which ranges from finely-grained to chunky. All of them have their pros and cons while some may be the best choice for every type of setup.
I have provided a compilation of the best sand for reptile tanks that are made from natural materials without any additional and harmful chemicals.
Let's give you a tour of the best reptile tank sand according to VivariumTips' picks.
Disclaimer: There may be Amazon affiliate links on VivariumTips.com – When users purchase through an affiliate link, there will be no additional cost to the purchaser. Instead, I will earn a commission from your purchases.
---
#1 Zoo Med ReptiSand 20 Pounds
The Zoo Med ReptiSand is probably the most expensive one on this list. But every penny you spend on this will be worth it. It comes in a 20-pound pack and has high-quality sand. Zoo med has set a benchmark in the pet industry as it is known to make high-quality products.
This is made out of desert sand that has natural quartz in it. This sand closely resembles the natural habitat of the reptiles and provides the opportunity to the reptiles to bury themselves in. This sand is also harmless as it is without any harmful chemicals.
If you have a bearded dragon as your pet reptile, then it is going to love it as the red color is similar to the Australian desert sand which helps the dragon blend into the environment with ease.
[i2pc pros_icon="icon icon-thumbs-o-up" cons_icon="icon icon-thumbs-o-down" show_title="false" title="Pros & Cons" show_button="true" pros_title="Pros" cons_title="Cons" link_text="Check Price on Amazon" link="https://amzn.to/340lW6R" ][i2pros]Natural color
Fine-grained sand
Chemical-free
Well known company[/i2pros][i2cons]Might be too grainy for some reptiles
No consistent feedback from customers[/i2cons][/i2pc]
With naturally pigmented colors and free from all the harmful chemicals, paints, or dyes, this sand is a perfect choice for housing any kind of reptile.
---
#2 Reptile Sciences Terrarium Sand
This is terrarium sand that is a mid-ranged product aimed at providing quality sand substrate for budget-oriented customers. It comes as a 10-pound bag which is good to take you through. You just need to replace it a few times a year. We find the quality to be very impressive. It is made up of high-quality calcium carbonate which gives a nice and smooth texture to it.
It is natural, but it may not fit every reptile's natural habitat. We think that it is a good addition as a supplemental substrate as your pet can absorb calcium from it. Calcium carbonate also has natural purifying properties which helps maintain the cleanliness in the tank and limit the overgrowth of unwanted bacteria.
The sand also makes clumps of waste which makes it easier to clean and dispose of the waste. You also get to save money as the sand won't be used too much owing to its clumping properties. The sand is finely grained so it will be easily digested in case it is ingested.
[i2pc pros_icon="icon icon-thumbs-o-up" cons_icon="icon icon-thumbs-o-down" show_title="false" title="Pros & Cons" show_button="true" pros_title="Pros" cons_title="Cons" link_text="Check Price on Amazon" link="https://amzn.to/30ZmR5o" ][i2pros]Good for burrowing
Easy to clean
Natural look
Safe to use[/i2pros][i2cons]May stick to your pet's tongues
Substrate wastage[/i2cons][/i2pc]
This substrate has a significantly lower risk of impaction. Furthermore, it prevents abrasions owing to its texture. We think it is the best value for money for the features it provides.
---
#3 Zoo Med ReptiSand
This is another high-quality sand from Zoo Med and as usual, it is a little bit pricier. It comes in a 10-pound bag and is white. This is the only difference we saw between this and the other Zoo Med sand.
Made up of high-quality quartz desert sand, the material is pure and natural. The texture also conforms to the natural environment of almost all the reptiles. It is very easy for your pet to burrow itself inside to stay cool. Furthermore, as with all the Zoo Med products, you will not find any kind of harmful chemicals in this one as well.
The white color is similar to some of the deserts in Australia in the east. But, I prefer the red color as the reptiles blends in with that color more easily.
[i2pc pros_icon="icon icon-thumbs-o-up" cons_icon="icon icon-thumbs-o-down" show_title="false" title="Pros & Cons" show_button="true" pros_title="Pros" cons_title="Cons" link_text="Check Price on Amazon" link="https://amzn.to/3avwyeZ" ][i2pros]Red desert color
Fine sand
Safe to use
Free of chemicals[/i2pros][i2cons]Reptiles can have trouble burrowing themselves
May be too hot[/i2cons][/i2pc]
With natural material without the addition of any dyes or artificial colors, this substrate is perfect for all types of reptiles.
---
#4 Zilla Ground English Walnut Shells Desert Blend
Zilla is not sand in the true sense of the word, but it is a mixture made of ground walnut shells that are made to look like sand. This is more expensive but it still fits in the budget. It fits somewhere in the mid to high range slab. It also comes in a lot of options to choose from. You can choose between 5, 10 and 25 quarts.
The natural walnut shells make this sand very lightweight and it is more than easy for your pet to cool itself down. In winter seasons, it also helps to maintain and retain the tank heat. This is also very good for your tank as unlike the quartz sand, this sand will not scratch your glass. Therefore, it will also be soft on your pet's feet as well.
The walnut blend is extremely well as making clumps and cleaning up the waste. You are not going to replace this substrate too often as the clumping keeps the wastage at a minimum. This makes it very eco-friendly. This may not exactly be sand but it works great and looks awesome in the tank.
[i2pc pros_icon="icon icon-thumbs-o-up" cons_icon="icon icon-thumbs-o-down" show_title="false" title="Pros & Cons" show_button="true" pros_title="Pros" cons_title="Cons" link_text="Check Price on Amazon" link="https://amzn.to/3g4H6my" ][i2pros]Very easy to clean
Made from natural walnut shells
A great choice for tanks
Good for bearded dragons
Retains heat[/i2pros][i2cons]Can be bad for digestion
Larger grain size may result in impaction[/i2cons][/i2pc]
This sand is made out of a hundred percent natural English walnut shells that create a close to natural habitat environment for your pets. With a smooth texture, it is easy on your glass and pets as well.
---
#5 Zilla Snake And Lizard Litter
Zilla is another great option to use if you do not want to use pure sand but still want something that is not a carpet substrate. It is made up of high-quality material which is composed of aspen chips. As aspen comes cheap, this is a budget-oriented substrate.
The largest option you get is 24 quartet and it has a finely grained texture. It is a laboratory-grade which means that it is free from all the harmful chemicals and additives. If you want something made out of natural materials then consider this one.
[i2pc pros_icon="icon icon-thumbs-o-up" cons_icon="icon icon-thumbs-o-down" show_title="false" title="Pros & Cons" show_button="true" pros_title="Pros" cons_title="Cons" link_text="Check Price on Amazon" link="https://amzn.to/3g2SX4L" ][i2pros]Anti-mold
Easy cleanup
Safe for all reptiles
Anti-odor[/i2pros][i2cons]Grain size is a tad too large for baby reptiles
Not natural[/i2cons][/i2pc]
This substrate sand is made of laboratory-grade aspen chips. This type of substrate is often the first choice of many professionals. The aspen is highly absorbent and is free from any harmful oils, therefore, it is a good choice if you want a clean tank.
---
What To Look Out For In Reptile Tank Sand
Buying a sand substrate for a reptile tank is a daunting task.
While you may be overwhelmed by the variety of sand types present currently in the market, this buying guide will eliminate all the noise from bells and whistles and will provide you a yardstick through which you can gauge out the best possible sand for your reptile tank.
Here's what you should look out for:
Material
Sand
Walnuts
Aspen Chips
Chemicals
Impaction
Grain Size
Cleaning
Budget
Size
---
Material
The first thing you need to look out for is the material of the sand. It will make a huge difference in the overall experience for your pet.
There are sands made out of many different materials. Choose it wisely so that it can match your setup and can give your reptile a happy life.
---
Sand
Pure sand is made from either quartz or calcium carbonate. Both are naturally occurring substances and will provide nice bedding for your tank. If you look at the Australian desserts, which are the natural habitat for many reptiles; the sand has the same composition.
This type of sand can aid in digestion and provide your reptile with something to burrow itself in when it feels hot. But it is not that efficient for cleaning. While it absorbs all the waste, it doesn't form clumps and is, therefore, not that easy to clean.
---
Walnuts
There is also a type of sand that is made up of walnut shells. Grounded walnut shells very closely resemble the texture of actual sand. As it is completely natural and organic, it is a very good choice for reptiles. Walnuts are also good for heating the tank.
So if you are living in a cold area, this sand will retain the heat and will keep the temperatures balanced. If you have small reptiles that tend to suffer from impaction, you may want to avoid this.
---
Aspen Chips
Aspen chips are somewhat similar to real sand and walnut sand. They are much cheaper than any of the two and are most commonly used for hosting bearded dragons.
They are very good at making clumps and are the best choice for cleaning. The reptiles also enjoy the brown color of the material as they can blend into it.
---
Chemicals
Safety is a huge concern for your pet reptiles. Some of the sand substrates are treated with harmful chemicals which, if ingested, can pose a serious health risk for your pets. Even if they are not ingested, they can be absorbed through their skin.
Be careful not to poison your pet in saving some money. Invest some money in high-quality sand if you want to give your pet a healthy life.
---
Impaction
This happens when your reptile eats something too large for your pet to swallow. This normally happens when the grains are much larger than what your reptile can take in. Impacting can build up food inside the digestive tract and can also result in extra pressure on the spine which in extreme cases can result in paralysis.
Therefore, we advise you to go for a grain size that can easily pass through your reptiles system.
---
Grain Size
Grain size is extremely important when it comes to a sand substrate. The finer the sand is ground the safer it will be for your pet. Finely grained sand reduces the chances of impacting, small grains may even be useful for aiding in digestion as well.
The baby reptiles tend to have more problems regarding impacting, therefore, it is recommended to have a finer grain of sand for them as possible.
---
Cleaning
Some sands come with the ability to make clumps so that the waste can be removed easily. While most of the sands are not good at clumping, some varieties provide this feature. Before buying we would recommend checking the specifications and see if it can make clumps or not.
Some sands also have natural purification mechanisms. This helps keep the tank's environment clean and healthy and prevents the overgrowth of bacteria and disease.
---
Budget
In the end, it all comes down to your budget. Highly expensive sands work well, but if the cost is too much then you won't be saving a lot. As you may know that using sand as a substrate is not a one time purchase and you will have to change it again and again. Also, you don't have to go with the cheapest one and sacrifice quality.
That way you will not only be sacrificing quality but also your pet's health. Buy that sand which has the most value for money. Cheap sand substrates may be used more often than the expensive ones as they don't make clumps which make most of the sand go to waste.
The general rule is that you need to change the sand completely once every month to keep it clean and healthy for your pet. Usually, it depends upon the tank size as to how much sand will be used, but generally, 10 pounds is more than enough to get you through.
---
Size
We would recommend that you buy the biggest size possible and in bulk if possible. This is not only convenient but also saves you a good deal of money as well because bigger packs offer a good value for money.
---
From VivariumTips,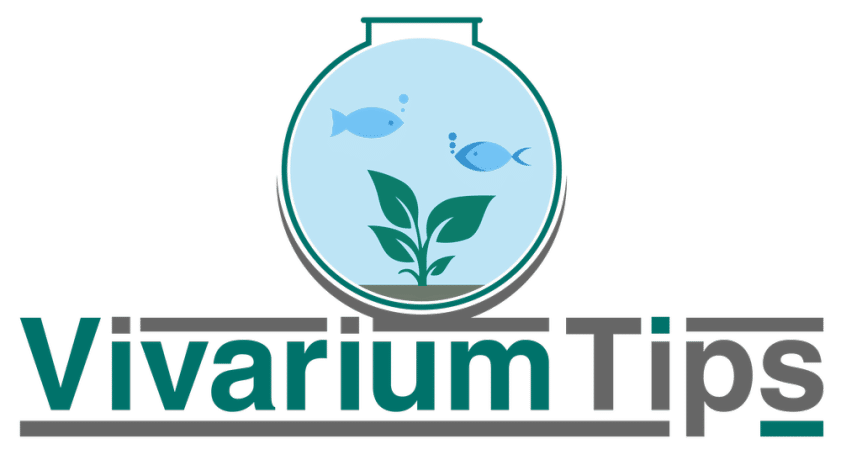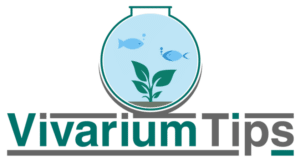 We hope that this article has served you well in choosing the best sand for your tank. We would like to stress on the fact that no matter what, sand made from natural and organic material is the best choice.
Try to avoid those sands which contain any kind of chemicals.
That way your pet will blend in and will have a healthy life as well.
Credits:
Other articles you might like:
If you have any questions about the best reptile tank sand, comment below and I'll help you!
You can support VivariumTips by sharing this article with another reptile enthusiast! 🙂