I have to admit, finding information about terrarium can sometimes be a struggle because not every information is in the right order. The information you find online can sometimes be mixed that'll cause confusion for people in search of helpful and interesting knowledge.
"Today a reader, tomorrow a leader."
In this book guide, I'll help you out by providing you with the best terrarium books for adults that you can find online – to ease your life a little, of course. 🙂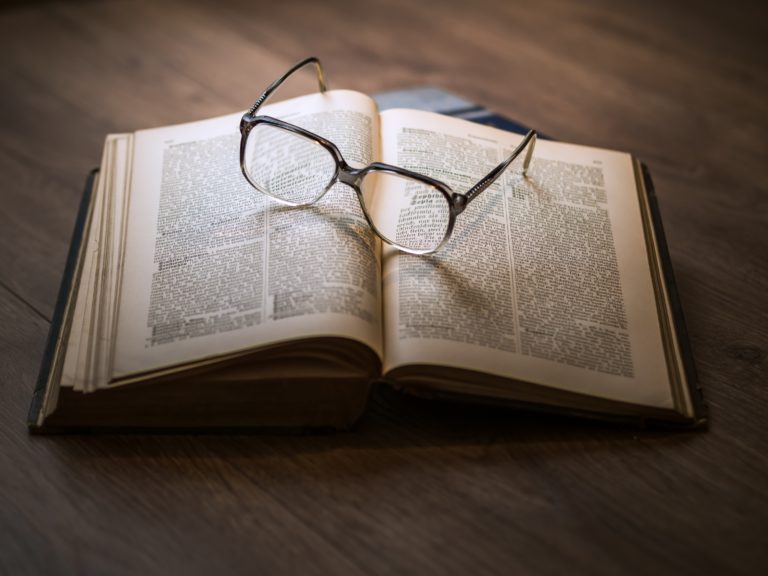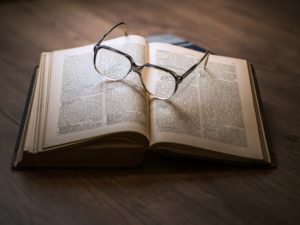 There are countless studies proving the benefits of reading. This information was provided from HealthLine.com, one of the top websites that help provide medical information in bettering the well-being of an individual.
According to HealthLine, here's how reading could help you:
When you're reading, it helps

improve and strengthen your mind

. A study has been done by using MRI scans, which confirmed it.
By reading, it enhances your understanding to

empathize

.
You're constantly

learning

as you encounter new vocabularies.
Are you stressed? Reading is known for helping with the

reduction of stress

.
According to a study, researchers discovered that

people who read survive two years more

than those who don't.
Did you know? 💡 There are over 129,000,000 books in existence. The great news is, you're about to discover books on your favorite subject!
Believe it or not, there are terrarium books out there (I'm looking at you, book lovers) that will definitely make an enormous impact on your mini-ecosystem.
Not only that it'll provide new knowledge, but it also provides benefits that you shouldn't overlook.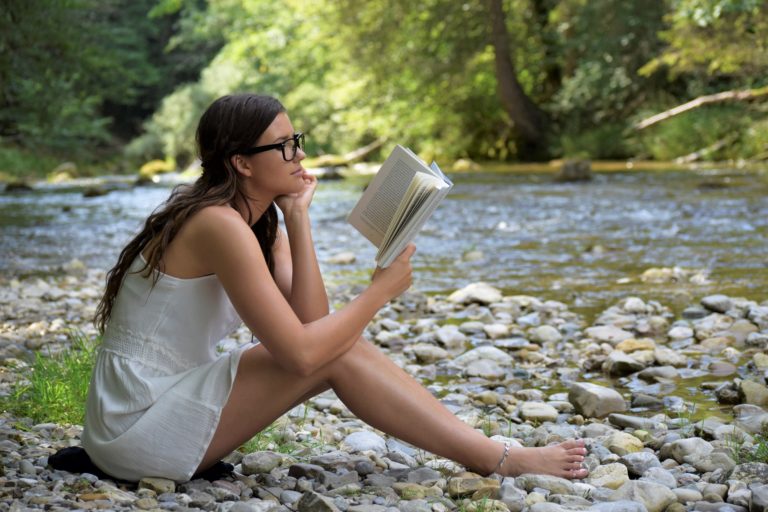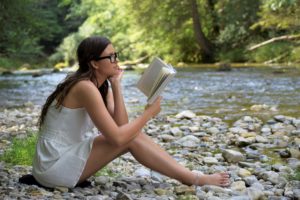 From in-depth and thorough information to advice you've never even heard of. If you're lost, maybe these helpful guides will reassure the facts about terrariums.
Are you ready to learn something new?
Below are terrarium books that'll improve your well-being as well as your mini-ecosystem.
*Disclaimer: You might encounter affiliate links. From your purchases, you will not pay more nor less, but purchasing from my link will help provide free information for this blog.*
---
1. Terrariums: Bring Nature Into Your Home
In modern-day and age, human beings have adapted to living indoors. Today, it's almost traditional to bring nature into your own home and terrariums provide us with an entirely new experience.
From a sphere to a three-dimensional glass window, terrarium owners can watch their mini-ecosystem grow in the comfort of their homes. In this book, Mathilde Lelievre offers instructions that are step-by-step to create your own astonishing terrarium project.
Thoughts: Here's to a terrarium hardcover book with 96 pages of astounding information. With high quality images taken by Guillaume Czerw, you're about to witness a great collection of unimaginable terrariums.
This book will help readers understand certain tools and help with the learning of new plants. The book also covers open and closed terrariums as well as other types of terrariums you've never heard of.
---
2. Creative Terrariums: 33 Modern Mini-Gardens For Your Home
In this book written by Enid G. Svymbersky, you will discover tons of new information that'll help improve your terrarium. 'Creative Terrariums' include an easy-to-follow 33 step-by-step
guide for creating your terrarium. You will find 240 pages of content in this helpful guide.
Thoughts: Terrariums are gaining awareness with the help of social media. While there aren't much information online, this book covers the topic in-depth proving readers with powerful tips and knowledge.
You will find over 300+ quality and valuable images that'll guide and teach you the ins and out of running a terrarium. This book will also include troubleshooting tips and techniques for plant-caring. With such a high rating, it's a book that you definitely don't want to miss reading.
---
3. Terrariums – Gardens Under Glass
"Terrariums – Gardens Under Glass" is another prestigious 176-page book written by Maria Colletti, who gives advice about designing, creating, and taking care of house plants.
This helpful book/guide is thoroughly illustrated with vibrant colors that'll take the reader on a step-by-step tutorial with ease of understanding.
Thoughts: This helpful guide that's flooded with valuable information makes everything easy to understand and learn. With 176 pages, the amount of information in this book comes with helpful knowledge and images that'll help you master the art of raising your plants.
When you're reading this guide, you will learn lawn care tips for certain landscapes, growing your plants throughout the dry season, tips for growing vegetables in a harsh environment, and filled with numerous advice.
---
4. Terrarium: 33 Glass Gardens To Make Your Own
This 223-page guide takes the reader into the world of terrariums. "Terrarium: 33 Glass Gardens to Make Your Own" written by Anna Bauer will take you on a journey to learning the details of creating a masterpiece for your house plants.
Thoughts: This book will help mainly terrarium lovers as well as people who have indoor plants. The guides and instruction are easy to follow, so your days of crafting the perfect terrarium are finally beginning.
This guide will help the reader fully understand the information in regards to house plants as well as going through instructions (that's if you want to build a terrarium) on crafting your beloved terrarium.

---
5. Tiny World Terrariums: A Step-by-Step Guide
"Tiny World Terrariums" is a 120-page step-by-step guide written by Michelle Inciarrano and Katy Maslow to help readers learn how to create their terrarium.
Thoughts: This isn't the type of guide that will only give you a step-by-step tutorial, but it'll also provide data and valuable information regarding plants and containers. If you're struggling with choosing the right container, then this book would definitely be the perfect solution.
Readers will learn about choosing the right glass containers and layering soil for their mini-ecosystem. This includes moss, succulents, and various plants that'll captivate you from beginning to end. You will not have to deal with any more common problems, because this guide is the solution to it all.
---
6. Glass Gardens: Easy Terrariums, Aeriums, & Aquariums for Your Home/Office
Not every person can be perfect, and the great news is that you don't need to be to craft an astounding terrarium to keep for display or gift. "Glass Gardens" is a 136-page book written by Melanie Flores to help readers with terrariums, aeriums, and aquariums.
This guide will help readers with easy-to-understand instructions written with a pleasant tone. This is mainly focused on new interests for terrarium building at a beginner level.
Thoughts: This book is jampacked with easy-to-understand information for new people learning about terrarium. I thought it was a pretty great idea especially when new people are entering the terrarium world every day.
You will get to learn about the process and creation of a terrarium using plants like cacti and succulents. This guide will provide you with a list of supplies, so expect scavenger hunting.
---
7. The New Terrarium: Creating Beautiful Displays for Plants and Nature
In "The New Terrarium", a 176-page book written by Tovah Martin
shares with you the world of gardens behind a glass. Without a doubt, terrariums are the perfect tiny ecosystem for gardeners and nature lovers.
This well-written book, filled with stunning images, shares with you about how regular gardens are reinvented with creativity in a modern way. This book is filled with useful tips and instructional guides to building and tending your very own terrarium.
Thoughts: There are numerous quality images in this book that's worth checking out. The guide in this book gives really easy-to-follow instructions that are perfect for both beginners and intermediate terrarium lovers.
You will learn about the benefits of owning a terrarium, growing and tending of your plants, and view inspiring images of other people's terrariums.
---
8. Miniscapes: Create Your Own Terrarium
"Miniscapes" is a 160-page informative guide written by Clea Cregan
teaching you the ways into creating a perfect terrarium. With this book, anyone can create their own mini-ecosystem for their own enjoyment.
This instructional guide will take you step-by-step into creating your dream terrarium. The book covers 16 projects that you could learn from in addition to 4 different environments (Air Plants, Carnivorous, Desert, Forest).
Thoughts: This instructional step-by-step guide really stood out and appears to be genuinely helpful. The fact that the author covers different biomes, you get to choose the environment that would fit you perfectly.
You will learn all the tools related to creating your terrarium, substrates, and moss, and propagation. Miniscapes is definitely worth checking out if you're stuck on deciding which environment you want to build.
---
9. Terrariums and Planters – 30 Stained Glass Projects
If you're not feeling creative enough when it comes to your terrarium, then this book is something you don't want to miss. "Terrarium and Planters" is a 68-page tutorial book written by Randy Wardell which helps terrarium enthusiasts with 30 glass project ideas.
Thoughts: This is not just any regular step-by-step terrarium book, but it comes with 30 ideas that could completely transform your current ecosystem.
In this book, there are 30 unique container designs with information that'll cover a great range of simple plant pots to terrariums of all different sizes. Included in this guide is also advice on choosing and taking care of the right plants in terrariums.
---
10. A Family Guide To Terrariums For Kids
"A Family Guide To Terrariums For Kids" is a 112-page instruction book written by Patricia Buzo
for children from ages 4-12 years old. This book contains 15 project ideas filled with colorful/fun images for children.
We could all agree that kids are really imaginative and love creating things. This step-by-step guide will help children understand better and learn about raising a terrarium ecosystem.
Thoughts: The fact that there's a terrarium book written for children makes it pretty remarkable. You would think that only adults are involved in this type of project, but having a kid version of a terrarium step-by-step guide can definitely let a wider range of demographics experience having an ecosytem.
In this book, children or adults can learn to tend a bonsai tree, create an aquatic terrarium, grow a Japanese garden, and many more included.
---
11. Miniature Moss Gardens: Create Your Own Japanese Container Gardens
"
Miniature Moss Gardens" is another interesting 128-page guide written by Megumi Oshima and Hideshi Kimura teaches plant lovers how to create their own Japanese container gardens. The guide includes bonsai, kokedama, dish gardens, and terrariums.
This guide not only covers terrariums but a variety of creations in a unique way. The author presents professional advice and tips learned from Japan, also known as the birthplace of mini-gardens.
Thoughts: I found this guide to be quite interesting because it doesn't cover only terrariums but a lot of fascinating creations that came from another culture.
In "Miniature Moss Gardens," readers will learn about ways to collect moss, finding the right containers, creating visual effects, finding the best plants, and many more.
---
12. Mindful Succulents Coloring Book: A Tiny Terrarium Coloring Book
"Mindful Succulents Coloring Book" is a 112-page coloring book illustrated by Calvin Drews perfect for kids and adults. There will be many adorable succulent images, mini terrariums, and uncolored images waiting for you and your kids.
Thoughts: I'm not going to deny the fact that there are tons of terrarium tutorial books, but seeing a coloring book definitely gives me a peace of mind knowing that they exist.
In this coloring book, there are 55 detailed line designs. I don't think I've heard of anyone completing the entire coloring book. Are you up for the challenge?
---
13. How To Make Terrariums
"How To Make A Terrarium" is a 78-page book written by Will Kalif teaching beginners all the basics to this type of ecosystem. The author mentioned that this guide is written specifically for Kindle.
Thoughts: It's great that the author wrote a short and simple guide and I also appreciate the fact that he included the history of terrariums. Definitely worth the read!
In this book, the chapters that are included are the history of the terrarium, how it works, plant selection, choosing containers, and taking care of it.
---
14. Airplant Terrarium Book Guide
"Airplant Terrarium Book Guide" is a 78-page book written by Emily Green to teach terrarium lovers the basics. In this guide, you will learn how to grow a terrarium with a money-making tutorial on how to profit from selling them.
Thoughts: At first, I thought it was another terrarium tutorial-only guide, but the author included a way to earn money from selling your terrarium. That's definitely interesting and worth reading.
---
15. Modern Terrarium Studio: Design + Build
"Modern Terrarium Studio" is another great terrarium book with 128 pages written by Megan George. This book guide is unique in its own way teaching readers how to build custom landscapes with succulents and many more.
Thoughts: My thoughts on this book are that it's pretty unique especially with the tutorials that it's providing for the readers. You can learn tutorials with air plants, succulents, and even create your own landscapes with the information from this book.
The author presented 25 step-by-step tutorials to make different types of terrariums. The author also claimed that this isn't your average terrariums, and now you're wondering what it could be. Don't let your curiosity wander. Read the book! 🙂
---
From VivariumTips,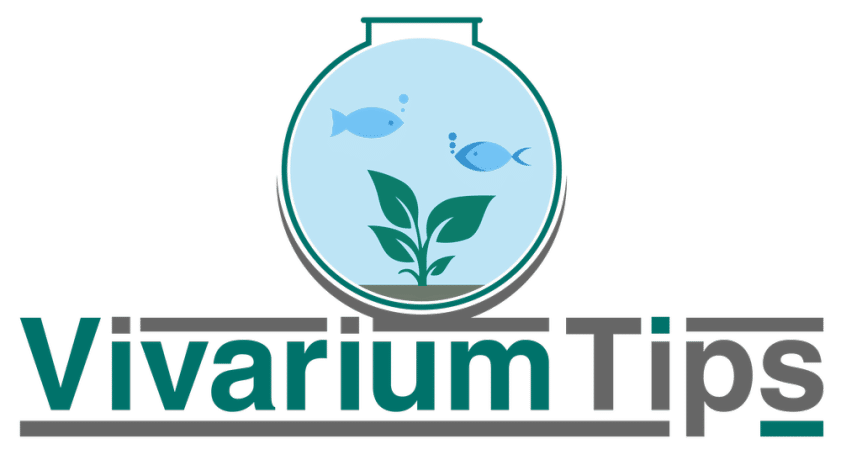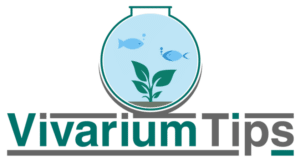 Hopefully, this helped you find the terrarium book that you're looking for. Whether it's for kids, adults, or whomever – you're never too old nor young to experience with terrariums.
Interested in reading articles related to terrariums? Check it out:
The best way to support the only writer on this website is by sharing any articles with your friends! 🙂