For aquarium and ivy lovers, one question that gets asked relating the two subjects is about placing an English ivy (Hedera Helix) in an aquarium with fish.
Is English ivy poisonous to fish?
While English ivies are known to be harmful to humans and other mammals, there are a few things you should keep in mind.
In this article "Is English Ivy Poisonous To Fish," you will learn:
the general information about English ivies
why it's not a good idea to place them in your aquarium
If you're in a hurry, feel free to read the table of content below to navigate to a more specific topic for the English ivy and aquarium fish.
VivariumTips.com is a participant in the Amazon Services LLC Associates Program, an affiliate advertising program designed to provide a means for us to earn fees by linking to Amazon.com and affiliated sites.
---
English Ivy
In case you didn't know, the English Ivy is also known as Hedera helix. When it comes to the plant, they are categorized as woody vines.
These plants can reach up to 7 to 8 inches high if acting as ground covers.
The English ivy is known to be a type of climbing plant, which can be quite invasive. When it comes to climbing, they can climb as high as 80 feet.
Here's a little more information on the English ivy you might find interesting:
Name

: Hedera helix

Other Names

: European Ivy, Common Ivy, and English Ivy

Type

: The English ivy is an evergreen perennial

Size

: If acting as ground cover, they can go as wide as 15 feet and up to 8 inches high.

Type of Soil

: Moist
The best way to describe the appearance of the plant is that it's greenish-white and sometimes greenish-yellow.
---
Is English Ivy Poisonous To Fish?
There are many stories of aquarium owners making the decision of adding English ivies to their aquarium.
While the English ivy can be quite invasive and harmful to mammals, many aquarium owners won't recommend you adding the plant inside of your tank.
To give you a better perspective, the English ivy is mildly poisonous to mammals. If you're going to have the plant submerged underwater, then you should think twice and be more cautious about your fish.
The Leaves Can Rot
While they are mildly poisonous, you should also keep in mind that adding plants that aren't meant to be underwater can cause the leaves to rot.
English Ivy Roots & Aquarium
If you absolutely want the English ivy to be together with your aquarium tank, then you can try letting the roots submerged underwater and avoid the water having contact with the leaves.
Not many aquarium owners do this, but there are cases where people place the roots below the water instead.
In my personal opinion, I still think that it's risky to place a plant that's dangerous to mammals inside of a fish tank.
Another reason why I would avoid the English ivy is that this plant is quite invasive especially to the United States and Canada.
---
FAQ About English Ivy And Aquariums
Below, you can find related questions about this topic. If you have any additional questions, feel free to comment below this article.
Is English ivy poisonous to humans?
It's well-warned that the English ivy should never be consumed. These plants are described as 'mildly poisonous' to humans and other mammals.
Is English ivy destructive?
Yes, English ivy can be quite destructive. In fact, they are labeled as an invasive species that will crawl all over the place. It's best to stay away and not produce any more of the English ivy.
Why is English ivy bad?
The reason why English ivies are bad is that the roots of this plant will burrow under certain things which can cause fungus. Because of this, English ivy can cause new diseases that can potentially harm a big part of the environment.
If you're in search of aquatic plants for your fish tank, I highly recommend you checking this out. You'll likely find the best aquatic plants available and more compatible with your fish.
---
From VivariumTips,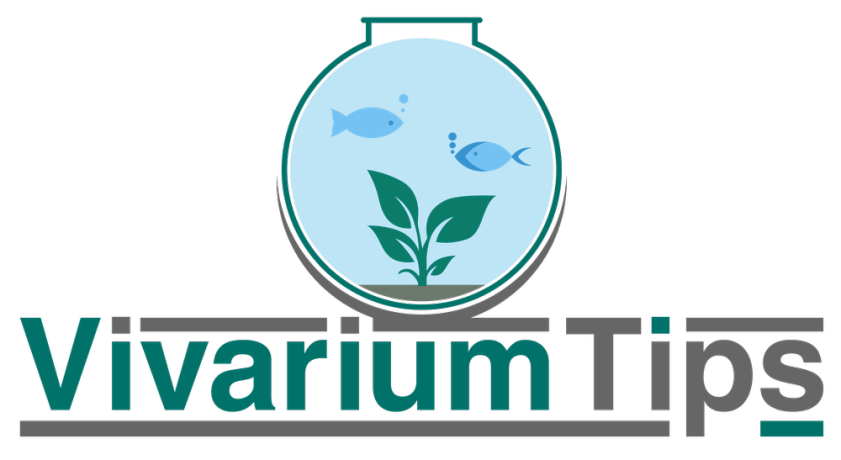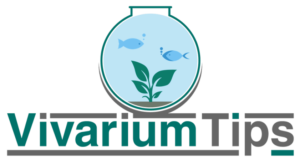 I wouldn't recommend you adding English ivies to your aquarium fish tank. They can do more harm than good for the environment and health of your fish tank.
If you're in search of aquatic plants, I recommend finding the proper ones.
English ivies aren't meant to be together with fish.
If this article didn't help you, then feel free to leave any comments or questions English ivy-related below and I'll get back to you as soon as possible.
Here's a related article that you might find helpful:
You can support this blog by sharing this article with aquarium lovers in search of aquatic plants for their tanks! 🙂