Nowadays, with the amount of information spreading through the internet – vivarium owners have all the information they need.
Even when dealing with an inevitable situation, solutions are all over the internet.
For numerous vivarium owners (example: aquarium), there are benefits to keeping isopods and springtails in their mini-ecosystem.
There are many reasons why pet owners can't find any isopods and springtails for sale.
Pet stores could be out of stock.
Businesses shutting down due to the COVID-19 pandemic.
Pet owners don't live nearby any pet stores.
Pet owners are struggling to find them at many pet stores.
There are many other reasons, but above is a list so you can get an idea.
But there's a way you can obtain these guys:
One of the greatest things about the evolution of the internet is that pet owners can purchase these little critters online!
So where do you have to go to purchase these guys exactly?
In this article "Exploring Isopods And Springtails For Sale," you will discover a list of vendors providing these little critters for your mini-ecosystem.
Disclaimer: There may be Amazon affiliate links on VivariumTips.com – When users purchase through an affiliate link, there will be no additional cost to the purchaser. Instead, I will earn a commission from your purchases.
---
Isopods Vs. Springtails: What's The Difference?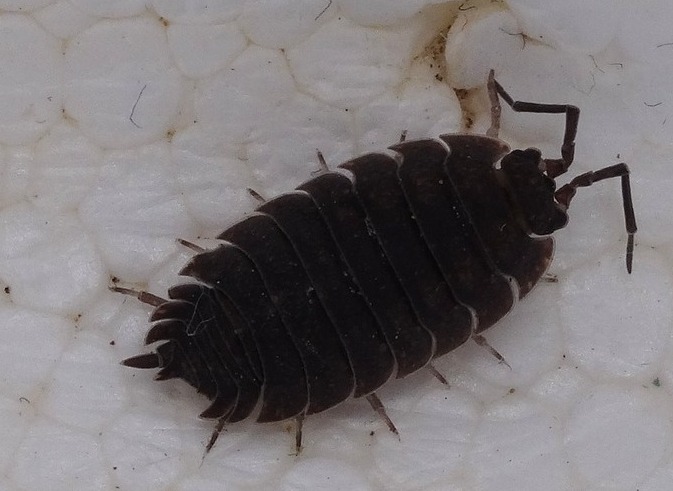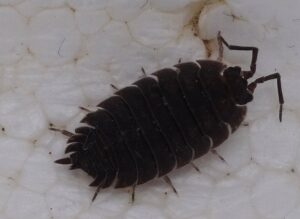 Now – what do you think the difference is between isopods and springtails?
What Are Isopods?
When it comes to isopods, the term can be quite broad. There are numerous species out there. To give you a better definition:
Isopods are best described as marine invertebrates. These are generally creatures without backbones.
Several examples of isopods can be crabs or shrimps. The one that's best comparable to springtails are known as Isopoda, which includes woodlice.
Did you know?
There are at least 10,000 types of isopods discovered.
Although they are on the bottom of the food chain, isopods generally play an important role in the ecosystem. These little critters help decompose waste and can serve as a meal for bigger animals.
List of benefits:
Helps with soil in the ecosystem
Nutrient cycling
---
What Are Springtails?
Unlike isopods where it's a broad term, the term springtail is specific which also comes from a family of hexapods.
The scientific name for the springtail is Collembola.
According to many vivarium owners, springtails can be a great addition to your ecosystem since they help remove a lot of unnecessary waste.
Before moving forward to the list of vendors, you can check out springtail-related articles for additional guides.
Similar to woodlice, springtails are much smaller and reproduce much quicker. As you can see from a few of the articles that I listed above, there are great benefits.
Springtails can feed on decaying plants
They will consume dangerous fungi
They help decompose animal matter (insects, worms, etc.)
---
Isopods And Springtails For Sale
Now that you have a brief understanding between the two, I'm going to provide you a list of vendors so you can purchase these little critters online.
Feel free to choose the vendor that you're most content with. I'll be giving a brief review of each of the products.
Pocket Pets – 30 Roly-Polies
In this order, you will receive a minimum of 30 roly-polies. These little guys are also known as isopods or potato bugs. When ordering the package, you can expect your roly-polies to come inside of a container shipped in styrofoam.

While the minimum of roly-polies is 30, you can expect a little more. Pocket Pets usually provide extras for the purchaser. If you contact any problems after receiving the order, don't hesitate to contact Pocket Pets. From what it seems, they value customer satisfaction a lot.
---
E-Z Botanicals – Live Springtails
When you order springtails from E-Z Botanicals, you will receive a 16-ounce container. These springtails will be alive by the time of arrival. If for any reason you find these springtails dead, you can immediately contact the vendor and they'll fix the issue for you.

In the vendor's page, they stated that CO2 buildup can occur. You should check your container carefully and immediately once they arrive at your mailing location.
---
Critters Direct – Live Springtails + Dwarf White Isopods
This vendor, Critters Direct provides a package for buyers to purchase both isopods and springtails. The type of isopod that customers will receive is dwarf white. In this package, you will receive a minimum of 25 isopods and an 8-ounce container of springtails.

For springtails, you will get a mixed combination of adults and young ones.
---
Ficarro Farms – Organically Raised Isopods
According to Ficarro Farms, their isopods are organically raised. While there are several unhappy buyers due to missing isopods or dead ones, there are also good comments about this vendor.

Again, if you do encounter any situation where the product is not as described – you should definitely contact the vendor to help fix your order.
---
xyzReptiles – Orange Isopods
Yes – that's right. There are orange isopods available online as well. zyzReptiles provide customers with orange roly-polies for your paludarium or any other vivariums that they're compatible with.

While the vendor mentioned that customers will receive 10 orange isopods, there have been numerous reports of customers receiving more than 10. Most customers say that they received double the amount.
---
Pocket Pets – Orange Roly-Poly
Another product provided by Pocket Pets is orange roly-polies. In this order, buyers will receive a minimum of 5 orange isopods.

It also stated that these roly-polies are meant to be used with another Pocket Pet product, buyers can use it however they like. If you didn't know, these little guys can grow up to half an inch long.
---
Josh's Frogs – Temperate Springtail
If you're a reptile fanatic, chances are – you've heard of the name Josh's Frogs. When buying this product, you can expect to receive an 8-ounce container with springtails in it.
While several customers reported about receiving dead springtails, it's recommended that you contact the vendor if a situation like this ever occurs.
---
From VivariumTips,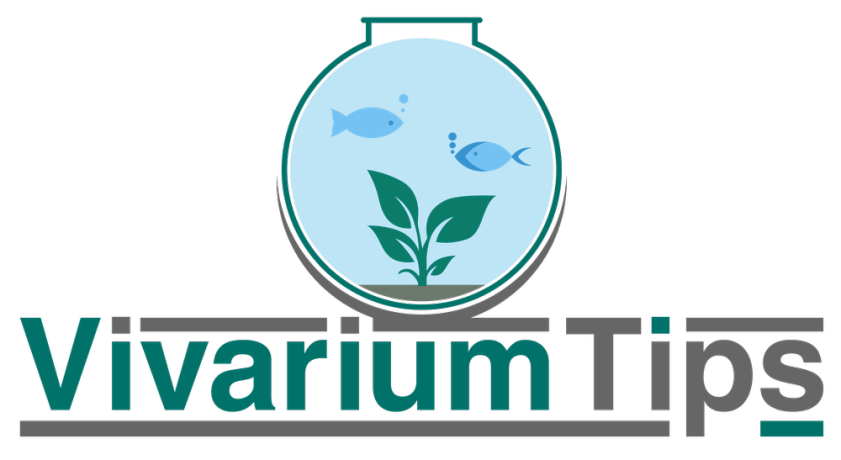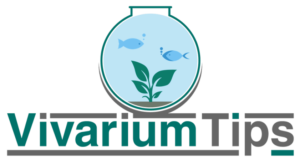 Hopefully, this article helped you find what you're looking for. If you have any suggestions or recommendations, feel free to comment below. I'd be more than happy to add it to this list.
If you have any questions or feedback for "Exploring Isopods And Springtails For Sale," don't hesitate.
You can support VivariumTips by sharing my articles and help spread the word. 🙂