Struggling to find a peacock fern guide? Well – you're in the right place. If you're an aquatic plant enthusiast, then you might love to read about the peacock fern.
Did you know? 💡 Thousands of people are searching on Google every month just to learn about this type of aquatic plant.
Aquariums are used to keep and display various types of aquatic animals and plants. You can decorate them according to your wish.
Some people prefer to decorate them with paints, others use pebbles and various stuff to enhance their beauty, whereas some prefer to grow different types of plants.
It totally depends on your preference and how you want your aquarium to look like. We have provided you with this article to specifically discuss peacock fern.
In this article, you will learn about:
The meaning of a peacock fern
The appearance and how it looks
What color it is
Its leaves/stems
The requirement to grow a peacock fern
The proper way to maintain and grow
You can find a specific topic from the tables of content right below. Now, are you ready to get started?
Disclaimer: This guide may contain affiliate links, which means that I'll earn a commission when you purchase from it. This won't cost you anything. By purchasing from these affiliate links, the commission will help keep this blog running with free information.
---
What is a peacock fern?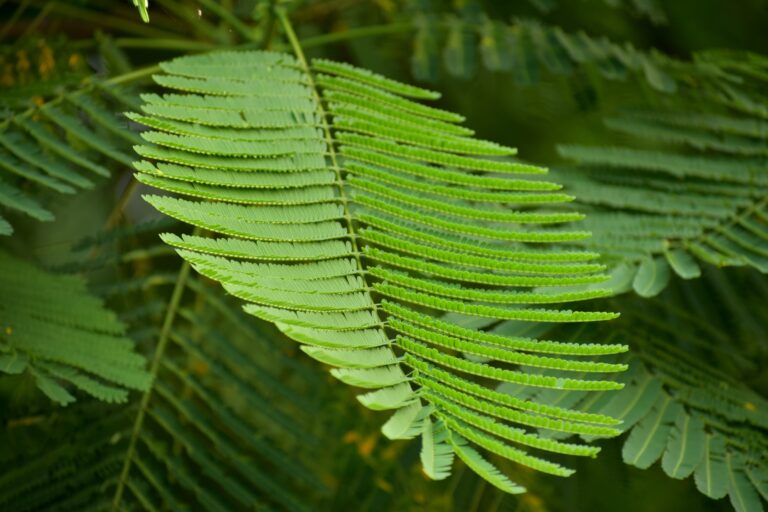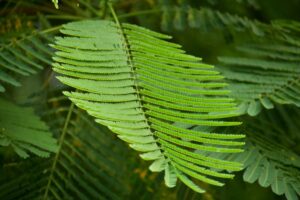 Peacock fern is one of the most lovely and attractive plants to be placed within the aquarium or hung in the basket over the aquarium.
Did you know? 💡 Selaginella Uncinata is the scientific name for this plant.
The amazing thing about the fern is that it gives the sight of different colors each time the light falls onto it, and this is the reason why it is given the name peacock fern.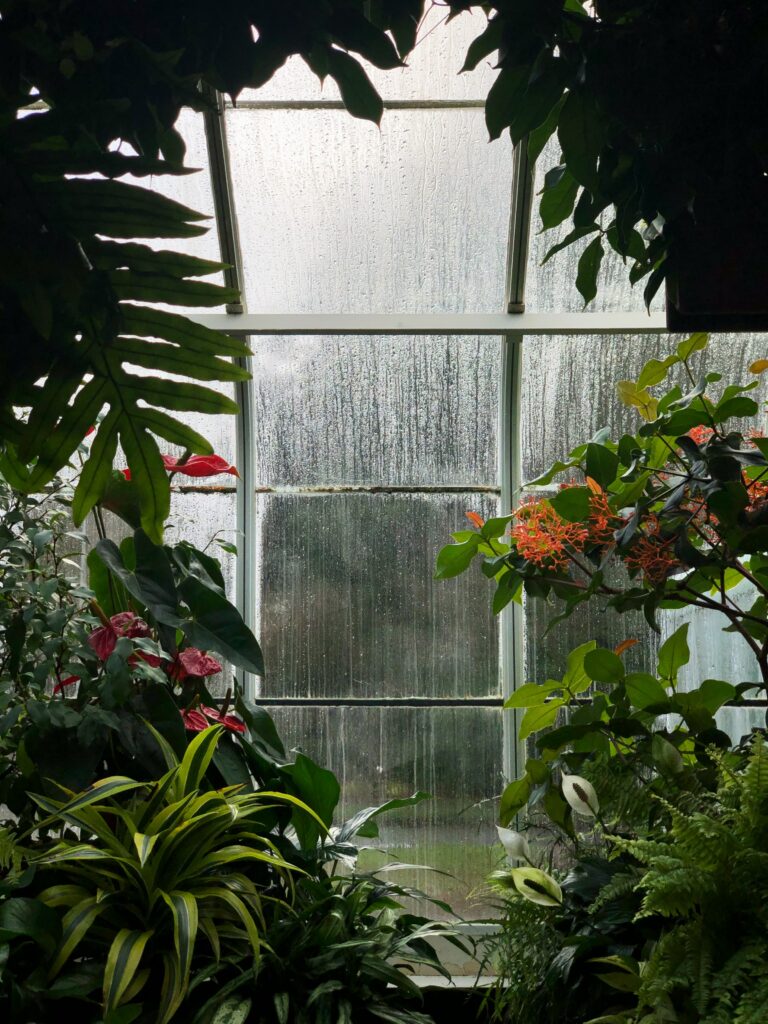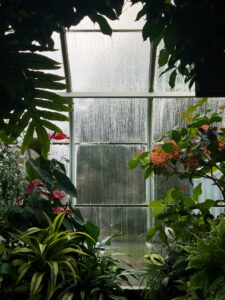 Even though this plant is referred to as a fern, in reality, it is moss. As we have already mentioned that the plant reflects light that falls on it; therefore, it is also called a rainbow moss.
Did you know? 💡 The peacock fern grows along the Gulf Coast of the US and in nurseries and greenhouses.
It has gained an enormous amount of popularity, and many people are introducing this amazing plant in their aquarium setup. It not only brings charm to your aquarium but also fills the house with plenty of energy.
And due to its stunning elegance, many people are trying something different, such as potting it in the garden or placing it on the kitchen shelves.
---
The Appearance of a Peacock Fern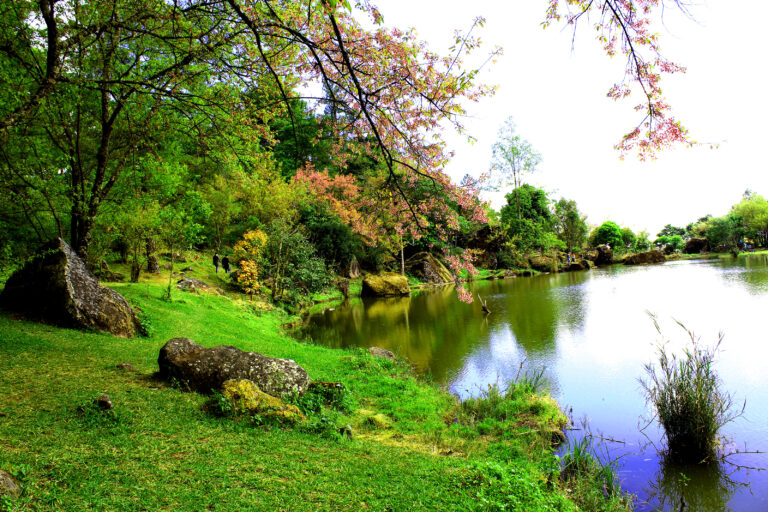 One thing to remember about peacock fern is that it never grows more than one-third of a meter. Continent Asia is the native land for this plant, and countries such as the Greater Antilles, and China are known to host it.
What are the colors of a peacock fern?
Peacock fern is considered as a rear plant owing to a few characteristics. From a certain angle, the peacock fern looks dazzling blue but appears to be purple, whenever the light falls on it from another vantage point.
If there is little or no light, then the plant appears to be dark green in color. Whereas sometimes, it appears to change to brown.
Peacock Ferns' Stems And Leaves
Peacock fern leaves are small in size but still widespread all over the plant. They are also well cut and create some sort of oriental carpet of the canopy. And this style of the plant gives it an intricate look.
Did you know? 💡 Just like the leaves, the stems of the peacock fern are tender and seems to be blue in color.
The stems turn reddish-brown in color whenever the light falls on them. They expand wherever they grow and form a widespread canopy.
---
Requirement To Grow
Many people are trying different ideas with the peacock fern and transforming it into a house plant (terrarium plant). But before opting to grow this plant in a house, you should keep its certain requirements in mind.
Mentioned-below conditions are essential for their growth.
Since peacock fern is not resistant, therefore protection is needed
It requires light of low or medium intensity
It needs a high level of moisture
The plant endures in various type of aquarium substrate if a certain level of humidity is present
It requires some shade, but you can keep it under the LED light of the aquarium to help it grow fast and healthy.
It can get to a maximum height of 30 cm. Because the plant grows wide rather than high, it spread laterally with the substrate, hardly going beyond one-third of a meter.
How do you grow a peacock fern at home?
To flourish the plant at home, you can apply certain easy strategies. I have mentioned some essential steps to help you thrive a healthy peacock fern in your freshwater aquarium, your backyard, or wherever you wish.
Here's what you need to know:
First, you have to recognize the spot in the aquarium, which will have some shade throughout the day. In this situation, you can make use of other taller plants in your aquarium that have a wide canopy so that they can act as a shelter and keep the plant safe from direct light.
Since it is an aquarium plant, do not place the tank beside the windowsill; rather, keep it somewhere in the house where there is no direct sunlight.
Make sure that the substrate is clear and does not contain stones or any other contaminants such as metals or plastic that may hinder the growth of the plant.
In the substrate, add fertilizer. Only a full teaspoon is enough. Now pour additional substrate onto the fertilizer to avoid young plants getting in direct contact with the fertilizer.
Now place the young peacock fern gently into a space that is excavated inside the tank.
At last, cover the stem and roots with a strong substrate and press a bit to help is acquire stability.
It is essential to introduce the top-dressing fertilizer once every 2 weeks to help the peacock fern sustain a healthy outlook.
While doing so, make sure that the stem of the flower and the fertilizer you have added are not in direct contact with each other.
---
From VivariumTips,
If you take good care of the peacock fern, then it will grow healthy. To simply have to keep is away from direct and strong sunlight. The temperature can be elevated throughout the cold days of winter.
You can maintain the overall temperature by setting the house heater to a maximum of 45°F.
Summer months are relatively moist. Ensure that the plant gets adequate shade. If you have kept the plant in the pot, then keep it under the shade. Also, trim the plant occasionally to get rid of dead parts.
And that's the end of my peacock fern guide for beginners!
If you enjoyed this article, please support this blog by sharing content on this website with your friends. Have a question? Comment below.
Did you know? 💡 You can purchase peacock fern online! Just click here.
---
Recommended Articles: