You probably understand that feeling of when you have a passion for a certain subject and start searching for online communities – it can be a bummer if you don't find it.
With forums in this modern-day and age, people around the world are able to connect and discuss about their passion.
Since finding a carnivorous plant forum is probably twice as difficult, the research will be done for you here.
Ready to find your community? Let's start with #1.
---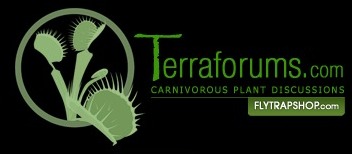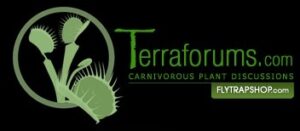 At TerraForums, you can discuss almost anything that is terrarium-related such as plants, carnivorous plants, and numerous other topics. This forum is quite active and probably considered as one of the most active carnivorous plant forums.
TerraForum is probably one of the most active forums for this subject.
If you're in search of an active community that discusses a wide range of topics, then check TerraForums out!
---


With over 13,000 members and counting, this group made specifically to discuss about carnivorous plant is quite enormous. According to the description, they mentioned that this group is free for everyone to join and post. The only requirement is if new users don't break any of the group rules.
---

This is another great forum made specifically for venus fly trappers. Yes, there are discussions of other subjects – but this carnivorous plant forum is definitely one all enthusiasts should sign up for. They have a section mainly for venus fly traps with categories breaking down to venus fly trap questions, general discussions, growing your flytrap, and pictures shared by users from around the world.
---


Although this website is pretty broad just by the looks of the name, don't let it fool you. They have their own section mainly for carnivorous plants. While the section isn't as active as the first three on the list, it's worth stopping once awhile to see the content posted there.
---

When using Houzz, the community has a section dedicated to carnivorous plants. Although it's not quite active, you can expect a post every several days. Although it's not a great place to start active discussions and connect with individuals – you can browse and read the older contents. There are quite some gems.
---


This forum is pretty user-friendly. When you're on this forum, you can expect a new post or comment every several hours since it's not as active as the others. You will find many awesome sections and with months to years of content. Feel free to check it out if you feel like this is the right forum for you!
---

If you're a Redditor, then you might love this. If not, then check out r/SavageGarden subreddit. This forum created by community members is quite active with over 100,000+ members. You can expect a carnivorous plant related post every 5 to 10 minutes on here.
---
From VivariumTips,
Hopefully, this article helped you find the community you're looking for. If you have any recommendations, don't hesitate to comment below. I'm always glad to add more to help future readers in search of carnivorous plant forums.
Don't be afraid to ask!
When you're at the early stages of raising your plant or starting an ecosystem, it's recommended to find communities. No one starts their ecosystem perfectly, so don't be afraid to ask community members questions. I have also made a resource page to help you expand your connection.
Love terrariums? Check this out:
If you enjoyed this article, please support this blog by sharing it with your friends! 🙂