All aquatic life has a very specific requirement to thrive. From nutrient intake to the overall pH level of the water, all of these factors contribute to a healthy aquatic life.
Some may live without any problems in most of the environments, while others may be very choosy; some have even more complex requirements, like the cherry shrimp.
It's recommended to find the proper and best substrates for cherry shrimp to avoid potential problems for your aquarium.
Your shrimps can stay healthy thanks to the substrates mentioned in this article. You may know that good soil and green plants are loved by these shrimps and they are all you need, but the water condition is of essential importance.
The pH levels can sometimes go way up the charts and pose danger to your shrimps; therefore, you need the correct substrate to make sure that nothing goes wrong.
Let's check out what these substrates have to offer to you, but first – let's get to some basics.
VivariumTips.com is a participant in the Amazon Services LLC Associates Program, an affiliate advertising program designed to provide a means for us to earn fees by linking to Amazon.com and affiliated sites.
---
Shrimp Substrates
---
How Much Substrate Is Needed For A Cherry Shrimp?
A lot will depend on your own preference. Use as much substrate as you want, but be careful not to overdo it as it may affect the water's pH level.
Monitoring Your Water Quality
If you have a hunch that a substrate has altered the water quality, then you will need continuous monitoring to adjust the water quality.
That being said, there is no maximum limit to the substrate you can put in your aquarium.
For a bare minimum, keep your substrate-level at one. Keep this standard in mind that you will need one pound of the substrate to create one bed in one gallon of water.
Just be extra careful when you do that.
---
Benefits Of Using Substrates For Cherry Shrimps
There are a lot of reasons why you should use a substrate in your aquarium. If you have an aquatic aquarium with shrimps and plants, the roots of the plants will not stick to the glass surface; for that, you will need a substrate so that the plants can flourish.
Controlling Cherry Shrimps' Poop
Shrimps tend to poop a lot as they keep on eating.
Substrate helps keep the feces and waste buried at ground level and prevents it from floating around in the tank. 
Provides An Aesthetic Appearance
Substrates give an aesthetic look to the water and it looks very natural to your shrimps since the natural ocean bed is composed of sand, pebbles, and mud coupled with some exotic weed plants.
How does it help?
Substrate helps you recreate the same environment and keeps your shrimp comfortable.
Shrimps Sometimes Use Substrate To Hide/Blend
Furthermore, some aquatic life forms require some sort of substrate to thrive. Some shrimps and fish tend to bury themselves in it to search for prey or to find food inside.
For these types of fish and crustaceans, you should use a substrate they can blend in to.
Besides, substrates are also a source of nutrients. They are necessary for plant growth and are responsible for maintaining the water condition for aquatic life to thrive.
Using a substrate also appears very natural to the shrimps and they blend in just as they would in their natural habitat.
You Can Mix Your Substrates
If you are having trouble deciding, you can always mix different substrates together to get the best possible result that you want.
Before doing that, make sure you know what you are doing as different substrates have different effects on the environment of your aquarium; for example, they can change the PH levels of your aquarium and so forth.
---
Exploring The Best Substrate For Cherry Shrimps
In this section, you're going to be introduced to the best substrates that I found online for cherry shrimps.
Let's start off with the first!
CaribSea Eco-Complete Planted Black Aquarium Substrate
The Carib Sea Eco-Complete Planted Black Aquarium Substrate is fit for use with freshwater tanks. It is an all-in-one substrate that gives essential nutrients to all your plants to make a natural environment for your shrimps. You will not need to add any kind of extra chemicals to the tank as this one substrate will do it all for you.
With a newly enhanced formula, it is great for root development and maintaining the pH levels of the tank. Should you have an idea of its quality, you can compare it with the soil of Costa Rica.
This is a complete package as it contains:
magnesium

calcium

iron

potassium

and much more to provide adequate nourishment.
Your shrimps will love this substrate as it is highly porous and has spherical grains to diffuse more efficiently; this means that all the waste will be absorbed and the tank water will remain clean.
The best thing is that it also comes with live Heterotrophic bacteria that helps convert that waste into natural food for plants; all in all, these substrates maintain the overall balance in the tank and create a balanced ecosystem.
All the waste is recycled and there is no pollution.
One problem we did encounter was the pH levels of this substrate. It is very difficult to maintain a neutral pH and the water tends to get a bit alkaline.
The CaribSea Eco-Complete Planted Black Aquarium Substrate is an all-in-one substrate that has all the required nutrients and texture that your shrimps need to thrive.
---
Seachem Flourite Black Clay Gravel
The Seachem Flourite Black Clay Gravel is best suited for an aquarium with plants – but do not worry as it can be used in other environments as well. 
Furthermore, you will be glad to know that this substrate is not treated with any harmful chemicals; therefore, you can safely use this substrate for your shrimps. It will maintain the pH levels and will not disturb the water quality.
This one substrate alone can provide all the basic nutrients. It encourages roots to flourish and make a balanced environment for your shrimps.
Tip: If you want to manually adjust the water quality, you can always add another substrate to it; however, we will advise against this as it comes fully loaded with everything you need.
Having a porous clay gravel structure, it will easily absorb all the waste food material and shrimp feces and will prevent the water from getting polluted.
The good thing is that this substrate has a long life; in fact, you will never need to change it before the life of your aquarium comes to an end.
With a clay gravel texture, the Seachem Flourite Black Clay Gravel ends up being a premium and long-lasting substrate that seldom needs to be replaced.
---
Fluval Plant And Shrimp Stratum
With shrimps in your aquarium, it becomes a bit difficult to maintain the water quality and have a balance between the shrimps' and plants' needs. To solve that problem, I have a substrate for you. 
The Fluval Plant and Shrimp Stratum is one of the best substrates you can buy out there.
It is not made up of normal soil. It is a mineral-rich natural organic soil that is volcanic in nature.
The volcanic soil comes with many essential nutrients that are quite different from normal soil. This type of soil is especially useful for plant growth and maintaining a balanced pH of the water.
Furthermore, it is also packed with a lot of nutrients.
I also like the texture of this substrate. 
It is very light and porous which is great for absorbing all the waste and promoting the growth of nitrifying bacteria. This will maintain the overall cleanliness and keep the tank water at optimum pH levels.
Keep in mind though that the default pH of this substrate is mildly acidic.
The small particles of the substrate are fit for shrimp growth. They allow small shrimps to hide inside and come out when they are big enough.
The substance is gravel-like but the particles are way smaller, which is a bit of a problem.
For shrimp growth, it will help until the shrimp outgrows the size of the particles which is going to be very quick. Still, it is a great product overall.
The Fluval Plant and Shrimp Stratum is a high-quality substrate made from organic volcanic soil that is best for having a clean and sanitized aquarium.
---
ADA Aqua Soil Amazonia Light
With all its naturally colored beauty, the ADA Aqua Soil Amazonia is excellent for cherry shrimps. If you are looking to replace your existing substrate or want a new one altogether, this is a perfect choice.
Although it is just a single color, it still makes your tank look beautiful. 
The soil is Japanese and is black, which is best for aquatic plant growth.
For freshwater shrimps, this will be great as well as it contains a lot of organic materials free from all the chemicals.
It has a perfect nitrogen level that is great for a thriving aquatic life and it balances the overall environment of the tank and keeps it clean.
If there is one thing we didn't like about this substrate, it's that it isn't good for the aesthetic appeal of your tank.
On the first use, you will see that the tank gets cloudy but it subsides as the substrate settles and life inside the tank naturally adapts to it.
Furthermore, the pH of this substrate is mildly acidic and will be great for Cherry shrimps. It is great for those who want to have a beautiful and clean tank.
ADA Aqua Soil Amazonia is a highly suitable substrate for your cherry shrimps that gives a comfortable living environment, owing to its low pH.
---
ADA Aqua Soil Amazonia Powder Type
This one is a rarity on our list because it is made from a rare kind of Japanese soil that is made from decomposed tree leaves. This makes it high in its organic components and rich in nutrients, making it perfect for plants, fishes, and Cherry shrimps.
The ADA Aqua Soil Amazonia Powder Type substrate will bring down the pH levels to a good neutral level and will help in reducing the hardness of the water. This makes sure that your shrimps get an ideal environment to live in.
It has a grainy texture so it will be a good choice for small tanks. You can safely use this substrate alongside any other substrate without having to worry about messing up the pH level of the tank as it contains pH regulators.
It also helps in promoting recycling bacteria which is great for the overall environment of the tank.
You can expect to see some great results from this substrate as it keeps the shrimps healthy and keep the costs low. 
The small grainy texture allows for root development and promotes plant growth as they can anchor to the grainy bed of the tank.
More plants mean more comfortable shrimps.
While some of the substrates offer colorful looks, they don't do much to protect the environment of the tank. Using this substrate guarantees that your tank will stay hygienic and support the growth of life.
If you want something that automatically regulates the ecosystem of the aquarium, then ADA Aqua Soil Amazonia Powder Type is the best choice as it regulates bacteria and keeps the aquarium healthy.
---
From VivariumTips,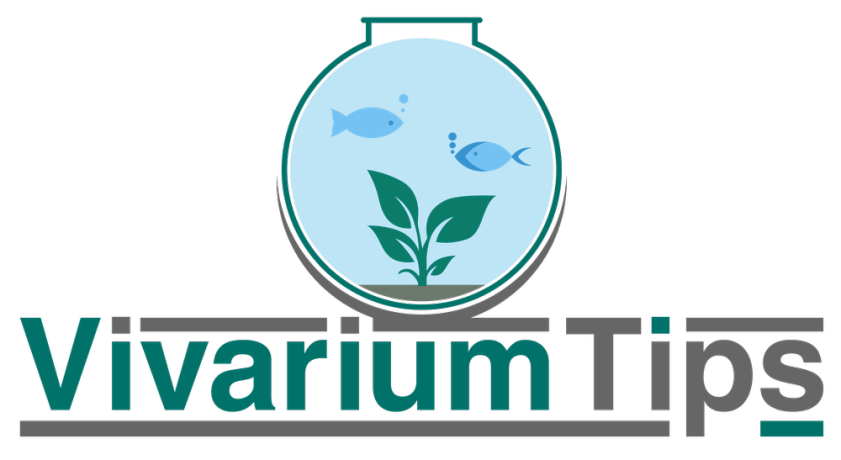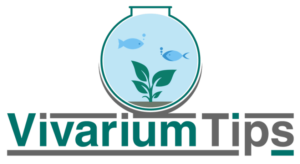 The market is filled with many kinds of substrates that are used for various purposes and have different characteristics. 
You may feel that choosing the best substrate for your shrimp could be a difficult task but I'm confident that this guide helped ease the process for you.
If this buyer's guide "Best Substrates For Cherry Shrimp," helped you, be sure to leave a comment right below!
For articles related to shrimps, you might want to read:
Don't forget to support VivariumTips by sharing this article! 🙂