Owning reptiles and tropical creatures as pets can be a joyful experience. However, such pets require certain conditions to survive.
Since you've stumbled upon this product, this Exo Terra Mini Fogger review will guide you through what you need to know before your purchase.
To make sure you are providing everything for your pet, you must look into its needs. Humidity can be a significant factor for reptiles.
Hydration is an absolute need in reptile environments because it is crucial in aiding them in shedding, incubating eggs, and staying healthy overall.
This is mainly important for reptiles that need a high level of humidity.
So how to keep your pet comfortable and pleased?

Have you ever thought of getting a great fogger?
Many foggers use automated technology to help the process of strengthening moisture in a terrarium. Exo Terra brings you a fogger that is a complete package for pet owners.
The Exo Terra Mini Fogger PT2080 has it all, it can raise the humidity level inside of the tank to up to 100% making your tank the perfect habitat for your reptiles.
Moreover, it can generate fog and clouds, making it even more pleasant for you and your pet.
In this buyer's guide, "Exo Terra Mini Fogger Review," you will learn:
the pros and cons

my personal review of this product
the features available
Read on for a detailed Exo Terra Mini Fogger review as we break it all down. Feel free to use the table of content right below to help you navigate.
VivariumTips.com is a participant in the Amazon Services LLC Associates Program, an affiliate advertising program designed to provide a means for us to earn fees by linking to Amazon.com and affiliated sites.
---
Exo Terra Mini Fogger – Small, But Mighty
Exo Terra is a top name in producing products that focus on delivering the best for your terrarium and pets.
The Mini Fogger PT2080 comes in small and is easy to handle and maintain.
It weighs around one kilogram.
While this device may be small, it certainly packs a punch.
It contains everything you could need to make sure that with one purchase, you are now set.
It will take care of your pet and tank by using its next-level technology.

It can smoothly operate in any water portion as shallow as five centimeters.
It does the job of not only simulating the beauty of fog and tropics but is hugely beneficial in maintaining hydration levels inside a tank.
Hydration is a need for reptiles.
This helps in keeping them healthy and well. Your tropical reptiles will strive in this environment.
Its mini size makes it easier for you to store it in any spot you decide and you can carry it easily.
---
Ultrasonic Technology
This fogger uses ultrasonic technology to deliver precision and quality. It utilizes ultrasonic sound waves to break down water into millions of tiny individual droplets that are then poured out into the air like a dense fog.
This ultrasonic aspect is what makes this fogger unique.
The precision makes the fog healthier and clearer for your pet and plants.
It comprises a plastic shell, an in-built AC/DC adapter, and a metallic ultrasonic transducer plate.
When you place the fogger under some water, the sensor recognizes its presence and activates the ultrasonic transducer plate.
The fog this device generates does not develop through a boiling process and does not include heat of any kind.
Due to this aspect, the fog is cold, and a little wet and that is why it poses no danger to the user. You can work with this fogger without any worries.
Similarly, it will not harm your pet in any way.
---
Suitable For All Kinds of Reptiles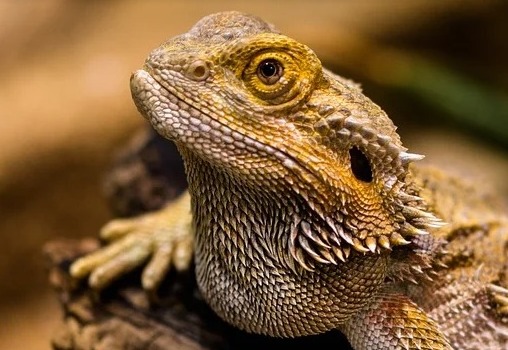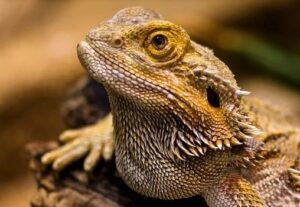 A significant advantage of this fogger is its usage that is fit for all reptiles. Buying terrarium products can turn into an ordeal because you have to go for devices that precisely suit your pet's needs.
You cannot pick just any product. What is suitable for a bearded dragon may be dangerous for a dart frog.
While requirements vary, The Exo Terra Mini Fogger gives you an all-round solution for humidity.
It may be small, but it is well equipped to cater to all kinds of reptiles and tropical pets. It can raise humidity levels so you can set the standard to what your pet needs.
Did you know?
Reptiles need high humidity so they can shed quickly.
A low level of moisture can endanger their health and make it challenging to perform biological processes.
For example, for a bearded dragon to shed, it requires high humidity to support this process. If it cannot get the required level, it will prolong the shedding process causing other health issues.
Suppose you keep real plants in your terrarium, a right level of hydration aids in keeping them healthy, too.
This fogger delivers a smart solution where you do not have to worry about your pet or tank continually.
They are safe as long as you lend them proper hydration.
---
Specifications
Below are the specifications for the product. Before your purchase, you might find this info useful.
Product dimension are 4.8 x 6.4 x 2.6 inches (LxWxH)

It weighs 2.3 pounds

Made for indoor use only

It comes in a white color

Designed for reptiles

Requires low water level

It comes with a one-year warranty.
---
Exo Terra Mini Fogger – Pros Vs. Cons
[i2pc pros_icon="icon icon-thumbs-o-up" cons_icon="icon icon-thumbs-o-down" show_title="false" title="Pros & Cons" show_button="true" pros_title="Pros" cons_title="Cons" link_text="Check Price on Amazon" link="https://amzn.to/2F4PsOh" ][i2pros]High-level technology
Compact
Gives cold mist
Stunning visual effects
Doubles up humidity
It can also generate early morning dew.[/i2pros][i2cons]Thunderous vibration
These vibrations can overheat the tank
Durability issues[/i2cons][/i2pc]
---
VivariumTips' Review
The Exo Terra Mini Fogger PT2080 is the ultimate choice if you are looking for a quality fogger. It does the job well using technology that is sure to make you a satisfied buyer.
While this product is a favorite of many, some users have faced issues as well for every rose that must come with thorns.
Although many reptile and amphibian parents hold this product in high regard, and rave of how amazingly it develops a thick and steady fog, with the perfect balance of moisture.
The visual it gives will definitely make you stop and stare.
Some have encountered problems with needing to get the diaphragm often replaced for it builds up calcium sediments rapidly while using distilled water.
---
From VivariumTips,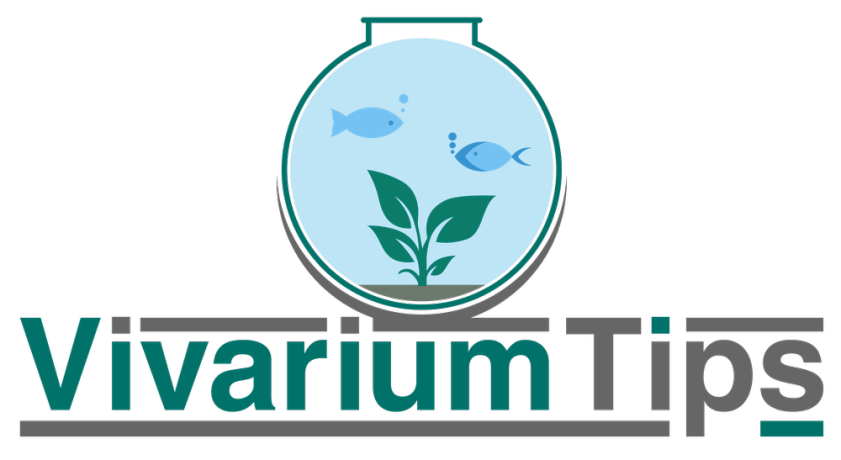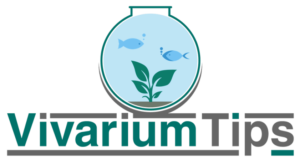 Overall, this mini fogger is ideal for pet owners who are looking for a machine that will lend their reptile or amphibian a delightful and thick fog of humidity and moisture.
It is your perfect partner in making your pet happy and keeping your tank beautiful.
This fogger does require a little bit of maintenance and preferably purified water.
Other than that, it accomplishes the task perfectly.
If this Exo Terra Mini Fogger review helped you learn about the product, there are other buyer's guide that you should definitely check out:
You can support VivariumTips by sharing this guide with a friend or community! 🙂