You're here because you're likely contemplating on finding the best Exo Terra crested gecko kit.
If you want to own a Crested Gecko, you will have to set up an environment that will be suitable as its natural habitat. For this, you have to buy the best quality Exo Terra Crested Gecko Kit with good specifications as it mimics its natural environment.
All the components necessary for your Crested Gecko are present in the following Exo Terra Terrarium Kits that will make you the successful owner of a Crested Gecko pet.
You must make the right decision when it comes to looking at Exo Terra products for your reptile or amphibian. Exo Terra has become the market leader over the years. We are here to guide you toward the best product for your pet.
The best-quality Exo Terra Crested Gecko Kit will ensure you have a wonderful experience with your pet. Here, we will mention some of the best kits so that it becomes easier for you to choose the most suitable Exo Terra Crested Gecko Kit for your terrarium hobby.
---
Rainforest Terrarium
This Rainforest Terrarium comes in a new extra tall size and is ideal for arboreal reptiles and amphibian species. It has a rooted background, which makes it unique. This feature makes it an excellent habitat for many tree-dwelling species such as tree boas and pythons, day geckos, leaf-tailed geckos, tokay geckos, and tree frogs.
It has all the other necessary features of Exo Terra Glass Terrariums; it is the best product and the most suitable habitat designed by European herpetologists.
For maintenance and feeding, it has front-opening doors that make it easy for you. It has a specially designed lock that prevents escape, and you can open the doors separately. For UVB, infrared penetration, and natural air, full-screen ventilation at the top is present. You can easily remove it for cleaning purposes or decoration.
The screen cover's back contains five closable wire or tube inlets on both sides to install heatwave rocks, waterfalls, and sensors inside the terrarium. The terrarium has natural background colors with some decorations like water dishes, waterfalls, and heatwave rocks and provides an extra climbing dimension.
Specification
Ventilation from the front window

Locked doors for an escape free access

Waterproof base

Raised bottom frame

High-quality stainless steel mesh cover

Screen cover lock

Cut in the back for wires
Crested Gecko Terrarium
The Exo Terra Crested Gecko Habitat Kit comes with all the necessary components required for your terrarium hobby. It features opening doors at its front, which allows easy access to maintain the kit or for feeding. It also has a double ventilation system via the full-screen top that makes it unique. Its background makes it more beautiful; the background includes a copy of a tree trunk overgrown with lianas and littered with lichens and mosses that form an important part of a Crusted Gecko's habitat.
Specification
Full Glass Terrarium

Dual front doors, therefore escape-free access

Front window ventilation

Top ventilation via the full metal screen

All necessary decoration items included

Background filled with natural Banyan Trees

A multifunctional ornament with New Caledonian Kanak tribal art, and a built-in water and food dish

Bird's Nest Fern decorative plants

Plantation present inside the kit to make it more attractive
---
Screen Terrarium
Exo Terra's Screen Terrarium is the best choice for arboreal reptiles and amphibians that struggle with still air. While reducing odors and fungus growth in your reptile's habitat, the non-restricted air flow provides optimal ventilation.
It has a good temperature system that helps your pet to live at ease, regulates their body temperature more effectively, and prevents them from overheating. It has an aluminum screen mesh that allows in UV rays from UVB lights. The substrate tray is present to absorb spray water and to increase humidity levels.
You can easily remove the substrate tray from the bottom door. To keep your pet secure and safe, the sturdy nickel-plated latches add stability to the enclosure. You can easily assemble the Screen Terrarium by using a single screwdriver.
Specification
A high-quality corrosion-resistant black anodized aluminum screen enclosure

To prevent stagnant air, it has maximum ventilation

A black aluminum screen finish ensuring maximum visibility

A substrate tray to maintain humidity levels

Features for Maximum UVB and heat penetration

Large hinged front doors for full access to the cage interior

Substrate tray removal with ease

Available in four sizes

A cricket proof screen
---
Explorarium
Exo Terra has another good-quality product called the Explorarium, which is extremely easy to set up. It is very easy to handle; you only need to remove it from its carrying case, open the side buttons, then hang it in your chosen area. Since it is made of nylon, it provides supreme ventilation and permits UV rays from fluorescent UVB lights or the sun to deeply penetrate inside the enclosure.
In the Field
Exo Terra Explorarium is the best choice for researchers to use in the field while they are working because it is extremely easy to set up and handle. It is a favorite tool among herpetologists and researchers. During their work, researchers can easily keep reptiles in the Explorarium without causing them any stress. This product preserves the natural temperature and humidity of the reptile's habitat. As a result, there's no risk of overheating or suffocation.
Indoors
The Exo Terra Explorarium provides optimal ventilation, which is very much important for many reptiles like chameleons. You can easily keep a light system such as an incandescent light fixture, e.g., Exo Terra's Glow Light, inside the kit.
Because of its nylon mesh, it allows UV rays from fluorescent UVB lights to penetrate deep inside the enclosure. You can also position it in front of windows without any risk of overheating like in glass terrariums where this issue commonly appears. Its Flextray helps to maintain humidity levels inside the enclosure.
Outdoors
As the Explorarium has a marvelous natural ventilation system, it allows beneficial UV rays from the sun to reach the animals that you keep inside it. It makes this product the ideal basking enclosure for outdoors for full UVB radiation exposure.
Due to the nylon mesh and its construction, which is extremely durable, you can use Explorarium as an outdoor enclosure in warm climates. You can also use it as a temporary enclosure during sunny weather or warmer weather in cold climates. You can use the Flextray to maintain the substrate level or to keep liquids inside the enclosure.
Specification
Easy and fast to set up

For both indoor and outdoor use

Very easy to transport

A very strong nylon mesh

Excellent natural ventilation

Escape-proof
---
Habitat Kit Congo
For all budding reptile owners or amphibian lovers, the Exo Terra Habitat Kit Congo is the most suitable product. If you want to make the best out of amphibian keeping, this kit will go a long way in helping you out. It has all the necessary components which you require for your terrarium setup.
Designed by experts from Europe, the terrarium included in this package replicates the natural environment of reptiles and amphibians. For your guidance, detailed instructions are provided to help you go through every aspect of setting up and maintaining your tank. The tank can house small reptiles, including lizards, frogs, geckos, and even small snakes.
Specification
A full glass terrarium

A compact top lighting system

All the required decoration items
Included Items
Exo Terra Natural Terrarium

Exo Terra Compact Top Terrarium Canopy

Exo Terra Congo Background

Exo Terra Plantation Soil

Exo Terra Jungle Vine Small

Exo Terra Jungle Vine Large

Exo Terra Jungle Fern Large

Exo Terra Spider Orchid

Exo Terra Jungle Plant Amapallo

Exo Terra Water Dish Medium

Exo Terra Thermometer

Exo Terra Hygrometer

Exo Terra Catalogue

Booklet

Expedition Poster
---
Habisphere
Habisphere is one of the best products from Exo Terra. It has a stylish front window that is bent, which makes it a unique product. This makes this terrarium setup's viewing angle very beautiful, and you can easily view its inhabitants. You have access through the top lid and the back panel. Due to the removable back panel, it's easy to set up and also to maintain. It also has a waterproof base.
In the top lid, there is an integrated day and night LED light, which you can control with one button. It also comes with two photographic backgrounds that you can utilize, or you can even get other background images to use. This product, with its compact and artistic look, will easily stand out in any living room or on a desk.
The Exo Terra Habisphere is suitable for the following:
Small ground-dwelling and burrowing lizards

Small ground-dwelling geckos

Ground-dwelling arboreal or aquatic frogs

Ground-dwelling newts

Ground-dwelling salamanders

Ground-dwelling toads

Different species of invertebrates
Specification
A stylish and elegant compact design

For optimal viewing, a uniquely bent front window

Can integrate into any office or home

Simple installation and maintenance

Energy-efficient day and night LED lighting
---
Natural Terrarium/Maya
Natural Terrarium or Maya is one of the best products of Exo Terra. It is an advanced terrarium option. European herpetologists designed it very carefully, and it is ideal and suitable for a reptile or amphibian housing. It has a front-opening door that allows easy feeding and access for maintenance. It has a special locking feature that will prevent the escape of your reptile. You can open the doors separately.
UVB and infrared penetration occur through the top ventilation, which is easily removable for decorating and cleaning purposes. Five closable wire or tube inlets on both sides are present in the back of the screen cover to install heatwave rocks, sensors, waterfalls, etc., inside the natural Terrarium. In the bottom of the terrarium, the substrate heater is mounted to heat a part of the extra grounded surface.
There's an extra high-fixed window on the front side for thick layers of substrates like burrowing reptiles, or aquatic parts like paludarium. For reptile owners, this will be one of the top choices among products from Exo Terra to make their terrarium hobby successful.
Special Background
When you see its background, it will give you a completely natural look. It's an easy to cut background. It provides a great natural environment for your pet. Reptiles, in particular, will feel very comfortable with it. Its special feature of creating multi-dimensional habitats is amazing for reptiles, and it makes it more beautiful to look at.
Like all Exo Terra natural decorations, it also has the same texture and colors to create a perfectly coordinated atmosphere, whether it is humid or dry. You can pair the background with Exo Terra decoration items to create the ultimate habitat for your pet.
Specification
A front window for ventilation

For escape-free access, dual doors

Waterproof bottom

Raised bottom

A mesh cover made of stainless steel

Locks to prevent animals from escaping

Easy-twist screen cover lock

Closable inlets available for wires or tubing

Cut out in the back for wires or tubing
---
From VivariumTips,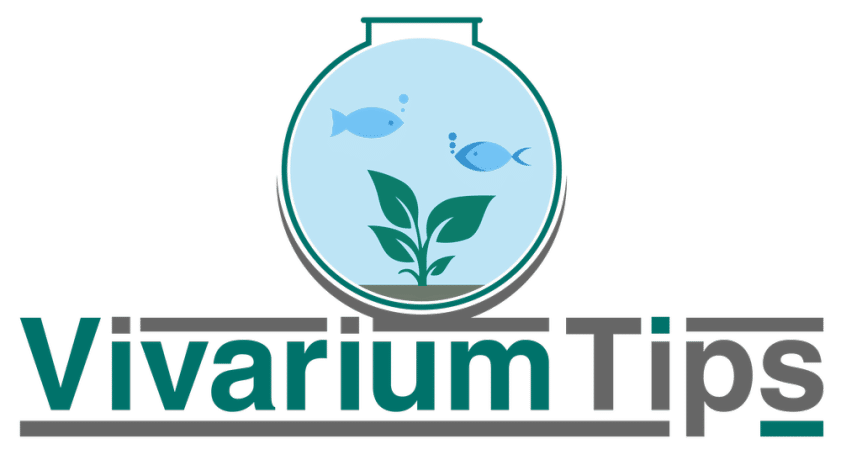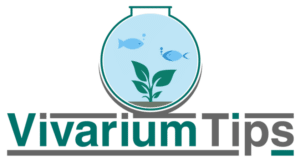 These are some of the best products from Exo Terra; they are the most suitable choices for your terrarium hobby. These products are with a lot of special features that make them stand out among the various brands. If you're looking for a Crested Gecko Kit, you don't need to look any further.
The Exo Terra Crested Gecko Terrarium or Habitat Kit is the perfect choice for this particular reptile. However, the other options also provide various compelling reasons that may convince you to purchase them. Hopefully, this article helps you to find the ideal terrarium that fulfills your requirements.
For other Exo Terra buyer's guide and reviews, be sure to check out: