Zoo Med and Exo Terra are one of the biggest competitors when it comes to reptile products. In this buyer's guide, we'll be discussing Exo Terra products. We will help you find the best Exo Terra tank and accessories (review included) for the betterment of your reptile tank.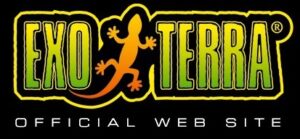 Reptiles and amphibians have seen their popularity as pets rise many-folds in recent times. Following cats and dogs, reptiles are the most sought after pets, but keeping them content is no easy business.
Terrariums, like the Exo Terra tank models, are an essential prerequisite for housing lizards, tortoises, turtles, frogs, and toads.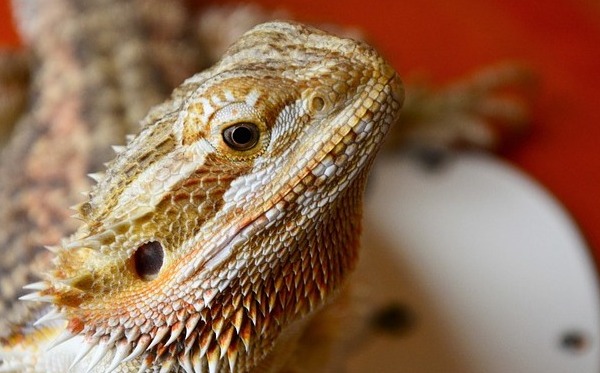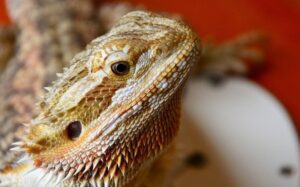 These animals have needed very different from other pets and without proper equipment and knowledge, one must not take the step of bringing them home. This article will offer rundowns to the best Exo Terra tank models and other accessories that will help you keep your pets healthy and happy.
---
Best Exo Terra Tanks Available In The Market
Exo Terra tank is a name that inspires excellence in the terrarium world. Their products are diverse, each suited for a specific task, for instance, some are good for housing medium to large-sized pets permanently while others are good for transporting them.
Here is a rundown of the best Exo Terra tank models available in the market:
---
Exo Terra All Glass Terrarium Kit
Exo Terra All Glass Terrarium Kit is ideal for housing reptiles and amphibians comfortably, and it provides an excellent view too. It is equipped with sweeping dual doors (a single one in the nano version) allowing you to access the interior with ease.
Having two doors allows you to keep one closed to prevent escape from the pet or the feeder insects, and it also lets you retain the humidity inside. Sweeping doors are preferable over sliding ones as the latter often get jammed by dust and debris.
A door lock keeps the terrarium safely closed, this comes in handy when you have kids in the house. The stainless steel top is removable, allowing you to access the interior and move things around or clean up. The top allows UV rays to light up the interior so that the pet can bask under it, and can be fixed with dedicated screws.
The lower panel is high fixed, can accommodate a thick layer of the substrate, and is perfectly leak-proof, allowing you to add water up till the ventilation strip.
The bottom glass panel perfectly accommodates a substrate heater, allowing you to create hot and cool spots in the tank. The model is deeper than conventional aquarium styled tanks, meaning that there are more land and aquatic space for the pet to claim.
The background looks natural and adds to the aesthetics of the tank, making it pleasant to look at.
Pros
Double sweeping door access from the front

Removable top cover

Substrate and water can be added with ease

Compatible with substrate heaters
Cons
It is only suitable for housing small pets

Assorted décor pieces must be bought separately
Verdict: Exo Terra All Glass Terrarium Kit is the perfect solution for housing your pet reptile or amphibian as it provides an expansive interior, equipment compatibility, and sophisticated design.
---
Exo Terra Glass Terrarium Kit
Designed by herpetology experts from Europe, the Exo Terra Glass Terrarium Kit is ideal for housing amphibians and reptiles. Much like the previously mentioned Exo Terra tank model, this tank also hosts two sweeping frontal doors for ease of access and to prevent escape from the pet.
A safe locking system keeps the doors shut tightly, securing the interior from all external threats, including your pet cat.
The top screen has inlets for UV light, coming from basking lamps, and can be removed completely to clean or maintain the tank otherwise. Five closable inlets allow you to run tubing and wires from waterfalls and similar equipment inside the terrarium. You can even place a substrate heater beneath the tank's frame to keep the temperature suitable.
The bottom panel can host thick layers of substrate, so much so that you can keep burrowing reptiles in this enclosure with ease.
You can also add water to the tank since it is leak-proof, but be sure to keep it below the frontal ventilation strip. It is compatible with a wide range of equipment, accessories, and décor, provides ample space to your pet, and has a natural background display.
Pros
Double sweeping frontal doors

Removable top cover with UV light inlet

Closable inlets for wires and tubes

Leakproof frame
Cons
No assorted décor provided

Not ideal for housing a large pet
Verdict: Exo Terra Glass Terrarium Kit is a fine example of European excellence, the tank is ideal for housing reptiles and amphibians.
---
Exo Terra Rainforest Habitat Kit
Rainforests have a strange appeal to them, despite the many dangers they hold beneath the dense foliage. The Exo Terra Rainforest Habitat Kit offers an all-in-one bundle to get you started as a reptile pet owner and house it in an aesthetically pleasing interior.
But looks are not the only thing in this tank's repertoire, the flawless designing and sophisticated framework layout makes it a perfect abode for your pet.
If you're bent on getting your first rat snake, tree frog, bearded lizard, or other reptilian pet, then this full glass terrarium is perfect for you. Using the same dual door mechanism as the aforementioned Exo Terra tank models, this terrarium ensures that your pet stays inside when you open one of the doors.
The tank is compatible with all mainstream terrarium equipment including substrate heaters, waterfalls, and so on.
The frontal ventilation system is also a unique feature, keeping the interior perfectly aerated. The metallic top cover also allows air and UV light in (lighting system included), and can be removed for maintenance and cleaning purposes.
Since this is a rainforest-themed terrarium, all assorted décor pieces, substrate, water dish, and a guide book are provided.
Pros
Alluring rainforest theme

Accessories and décor included

Dual door system and frontal ventilation

Escape proof
Cons
Some people may want a different theme, none else is available

More beginner-oriented
Verdict: If you want to house your reptile pet with style and have minimal experience in setting up a terrarium, check this model out.
---
Exo Terra Faunarium
Imagine that you've found the perfect companion for your lonesome tortoise and are super excited to introduce it to the tank. Halt! Never make the mistake of putting a new pet in with your previous one without keeping it in quarantine first.
This is where the mini-sized Exo Terra Faunarium comes in, unlike the Exo Terra tank models mentioned so far, this model is not for permanent housing.
If you have to transport your pet over long distances or keep a new pet in quarantine, this is an ideal option. It is compact but not suffocating, and can be easily disinfected. The ventilating is effective despite the small size, ensuring that your pet stays in there comfortably.
The transparent plastic door allows you to check your pet's status and decide to open it accordingly.
Pros
Transparent plastic door

Compact design

Effective ventilation

Easy to disinfect

Great for transporting pets
Cons
Cannot house larger animals

Not enough moving space
Verdict: If you are looking for a temporary housing or transport box for your reptile or amphibian pet, look no further.
---
Housing Your Exo Terra Tank With Style
So are you looking to house your Exo Terra tank with style? Check out these recommended products!
Exo Terra Terrarium Cabinet
If you want to display your Exo Terra tank, showcasing the beauty of your pet and its microhabitat inside, nothing is better than this terrarium cabinet. Though it is not a terrarium itself perfectly complements them, without this, your terrarium will be nothing more than an ordinary tank, no matter how sophisticated.
The design is elegant and stylish, yet its frame is just as sturdily constructed as beautiful it looks. Its smoke tempered glass doors add to its magnificence and give it an unparalleled beauty of its own.
The doors swing open seamlessly and close tightly owing to magnetic locks that can be unlocked via soft touch magnetic latches.
The external shelf can display and store your books and similar items, while the internal storage space can help you put away pet supplies out of sight. The overall look of the cabinet is flawless and it will add to the charm of your interior, once properly assembled, which does not require a lot of work.
Pros
Sturdy construction

Beautiful design

Spacious storage space

Soft-touch magnetic latches
Cons
Requires assembly

A bit pricey
Verdict: If you want to showcase your terrarium and add a piece of magnificence to your room, this cabinet is what you're looking for.
---
Best Misting Systems For Terrariums
Automatic misting systems ensure that the inside of your Exo Terra tank remains moist and hence ideal for housing amphibians and reptiles. High humidity is a necessity for most amphibians and many reptiles thrive in such humid conditions.
These misting systems may be available in several different versions but here they have been ranked qualitatively (overall).
MistKing Starter Misting System V4.0
MistKing is a product worthy of the name. This automatic misting system can be set in any terrarium with ease and offers excellent performance with as many as 10 nozzles attached. It provides adequate humidity and precipitation, making it suitable for multiple terrarium habitat configurations.
It can be set to operate on a timer, allowing you to configure when and how much the machine mists.
Powered by an impressive 24V DC pump that is operable even when dry, this machine is meant to run under all conditions. Worry not about your sleep or the serenity of your room, as the machine keeps the noise level to a minimum, barely noticeable unless you try.
The model is available in several different versions, each suited for a different skill level, so pick accordingly.
Pros
Impressive 24V DC pump

Timer option available

Can operate perfectly with up to 10 nozzles

Noise reduction
Cons
Not universal, i.e. different versions for different skill levels

A bit pricey
Verdict: If you cherish the peace of silence and the comfort of your pet, MistKing is the option to go for.
---
Exo Terra Monsoon
When the makers of Exo Terra tank models put forward a misting system that includes the word 'monsoon' in its name, you take it, no questions asked. For the inquisitive lot, here are some factual details. This model is programmable to mist at certain times and is pretty easy to install as well.
With a large reservoir of 2 gallons, the Exo Terra monsoon can go on misting for quite some time before requiring a refill.
As for the duration of each misting session, you can adjust that anywhere between 2 seconds and 2 minutes. The 'multi' version (there are several versions) can operate with 2 to 8 nozzles with equal proficiency. Overall it will do a fine job but can face motor failures at times, all in all, it is a product worth buying.
Pros
Large 2-gallon reservoir

Easy to install

Programmable to operate according to your schedule

Operable with up to 8 nozzles
Cons
The motor can fail at times

It lacks a universal functionality
Verdict: With Exo Terra Monsoon, you can sit back and relax as it mists on intervals preset into its programming, keeping your pet frog happy and healthy.
---
Zoo Med ReptiRain Automatic Terrarium Mister
Zoo Med Repti Rain is an affordable and highly versatile option for an automatic misting machine. The model can operate on 4C batteries if you don't have an AC adapter at hand. It is programmable, with several preset options, allowing the machine to mist at intervals of 3, 6, and 12 hours.
The spray duration is also adjustable between 15 and 60 seconds, providing your pet with a personalized experience.
The spraying normally works fine but is prone to leakage at some times. But all in all, it is a product worthy of investing in. The machine also comes with dual mounting options, it has suction cups in addition to latches.
Meaning that you can set it in multiple configurations, depending on your tank's setup.
Pros
Operable on both 4C batteries and AC via an adapter

Can be set to one of several spraying programs

Spraying durations can be adjusted

It is quite affordable
Cons
Prone to leakage

All programs are preset, custom settings cannot be added
Verdict: If you are looking for an affordable automatic misting system for your reptile or amphibian tank, then this option is worth considering.
---
Best Waterfall Kits for Terrariums
Waterfalls are not merely a fitting addition to the terrarium ambiance, they are quite practical too. They add to the humidity of the interior, and let your pet amphibian or reptile play in the water! For some people, a humidifier or misting machine may not be the perfect solution, this is where waterfall machines can help out.
Not only do they look good, but they can also filter the water as it passes through, so you get a two-in-one deal with these. Some of the best waterfall machines that can make your Exo Terra tank look even cooler are listed as follows:
---
Tetra Reptofilter Waterfall
Tetra never fails to impress with their aquarium and terrarium products, and this Reptofilter Waterfall machine is no exception. Not only will this machine create a beautiful waterfall, but it will also keep the water crystal clear, given that the water level is above the bottom inlets.
There are some limitations to the design, firstly, you'll need a terrarium that can store a significant water level so that the machine works properly. Secondly, the model has been designed to sit in the corner, for some people, this may or may not be an issue.
The filter is easy to remove, and the lid acts as a basking platform. There is no water reservoir within, meaning that unless the water level exceeds the height of the intake holes, the machine cannot operate.
All in all, it is an affordable model, does what you would expect from a waterfall machine, and is simple to set up and maintain.
Pros
It is affordable

It is both: a waterfall machine and a water filter

Quite easy to set up and simple to operate

Basking platform present on top
Cons
There is no water reservoir

Can only be fit in a corner
Verdict: Affordability, filtration and waterfall effects, and simple maintenance, what else could you want in a waterfall machine?
---
Repti Rapids LED Waterfall

The Repti Rapids series is represented by several high-tech models, each equipped with a built-in water container. All you have to do with these is to place them in your terrarium, pour in some water, plug the machine in, and watch the magic happen.
There are separate connections for the waterfall and LED lights, meaning that you can run the machine with or without the twinkling lights.
The machine is prone to occasional leaks, it would behoove you to check it regularly for any leakages. You should also avoid filling the water tray too much, to avoid spills or too little to avoid noise.
If the water level falls below a certain threshold, the machine will become increasingly noisy. Overall, the machine looks and works flawlessly and is available in several different variants.
Pros
LED and waterfall functionalities

Water reservoir included

Breathtaking view

Blends perfectly with the ambiance of the tank
Cons
Will get noisy when the water level drops

Prone to occasional leaks
Verdict: Overall the Repti Rapids LED Waterfall is an excellent machine and looks beautiful when running with those twinkling lights.
---
Zoo Med Waterfall

This last option is for those creative minds who wish to take control and make a customized terrarium waterfall. The Zoo Med Waterfall kit has the components to get the water flowing and create an excellent stream, but everything else is up to you.
There is an instructional book with all the directions to help you get started. Just a heads up, this option is suitable only for the folks who wish to create a customized waterfall and don't mind investing some time and effort into doing so.
Be sure to check out some YouTube videos before you proceed, so that you can have a more clear idea of what you are committing to.
The kit itself is equipped with a water pump, terrarium mesh, hydro balls at the bottom, and tubing. This ensemble will be responsible for the waterfall part, the rest is up to you. You will need some décor pieces, cork bark, rocks, and assorted stuff (depending on your theme), perhaps you can even throw in a live fern.
Once you're done, you'll have a natural-looking waterfall apparatus that perfectly blends with the theme of your terrarium.
Pros
Ideal for DIY fans

Includes instructions

Highly customizable

Effective waterfall unit
Cons
You will need to buy extra stuff

Not a ready-made deal
Verdict: If you like being in control and love experimenting with décor and themes, this option is just perfect for you.
---
Best Substrate Heaters for Terrariums
Substrate heaters or heating mats are easy to set up, simply peel off the cover from the adhesive end and then stick it to the terrarium.
These heaters will maintain a constant temperature inside the enclosure, making it comfortable for your pet. Amphibians and reptiles are ectotherms or clod blooded animals, they require external heat sources to maintain their body temperatures.
These heaters, when placed properly in an Exo Terra tank, will create the perfect environment inside.
Zoo Med Repti Therm UTH
Zoo Med is one of the foremost recommendations for heating your terrarium. This brand and model has been highly recommended by herpetologists and may be one of the first options that you'll stumble upon when picking a heater.
Repti Therm follows the general trend of high quality and cost-effectiveness that characterizes Zoo Med products.
Repti Therm is highly efficient and does not cost that much to run. The heater is very low profile, completely unnoticeable when installed properly beneath the lower panel. Just stick it and turn on the switch, that's all there is to it.
There are several size options, each suited for specific heating needs and the size of the terrarium to be heated.
Pros
High quality and durable product

Available in different sizes

Low-profile, unnoticeable

Effective in heating
Cons
Warranty policy not specified

Only suited for tanks up to 20 gallons
Verdict: Zoo Med Repti Therm is ideal for heating a variety of tank sizes, it is not conspicuous and is highly effective and efficient in its operation.
---
Fluker's Heat Mat
Some reviewers rate Fluker's Heat Mat better than Zoo Med's, this is understandable considering that Fluker's is also a reputed pet supplies company. They too have launched a cascade of successful products in the market that rival the excellence of competing companies.
This particular heating mat provides uniform heat throughout the enclosure, keeping the interior warm and cozy, and allowing your pet to stay in peak shape (they tend to go sluggish in cold conditions).
It is simple to install, pretty easy to use and is perfectly safe for all amphibians and reptiles. You can stick it to the bottom of the sides of the terrarium for optimal heating. If you want to place it in the bottom then make sure that the substrate layer is not thick and that the tank is bottom ventilated.
Otherwise, there will be heat buildup, which can damage the tank and even cause a fire hazard. With Exo Terra tank models, this risk is minimum but be sure to keep a thin substrate layer.
Pros
Better rated than Zoo Med's heating pad

Provides uniform heating

Effective operation

Easy to set up and use
Cons
Warranty policy not clear

Cannot be placed in the bottom of the substrate layer is thick
Verdict: Fluker's heating mat is ideal for providing uniform heat to your pet and is perfectly safe if you follow the guidelines properly.
---
iPower Under Tank Heat Pad
iPower has recently ventured into the reptile care industry with this under tank heat (UTH) pad or substrate heater. The heater maintains a uniform and stable temperature throughout the interior of the terrarium. You can simply paste the mat to any surface, but most preferably under the lower panel, and it will stay put due to strong grip and adhesion.
iPower has two types of heating mats, one for seed germination and one for reptiles, be sure to get the latter. It is designed specifically for reptile and amphibian enclosures, making it a decent and affordable choice. You are in full control and can adjust the temperature anywhere between 40°F and 108°F (5-42°C).
Just plug it in and voila, LED indicators will keep you up to date on the internal condition. How can it be any better? Is a solid 1-year warranty good enough for you?
Pros
Maintains uniform heat

LED indicators included

Sticks firmly

Adjustable temperature

1-year warranty
Cons
iPower is a relatively new company (in the reptiles/amphibians niche)

If you already have a thermostat, then the combo will not be a wise investment
Verdict: iPower offers all that conventional UTH mats tend to do, only better and safer, and it puts you in complete control. It is worth buying if you don't have a thermostat already.
---
Zilla Heat Mat
The best part about Zilla Heat Mat is that it doesn't create any hot spots in the terrarium and instead operates uniformly. Employing a unique carbon fiber heating technology, the mat ensures that heat distribution is even and uniform.
The mat has an adhesive back and generally operates on a comparatively low voltage when analyzed parallel to competitor brands.
It is easy to set up and use, simply stick it beneath the lower panel and plug it in and you're done. The heat gradient ensures that your reptile or amphibian remains healthy and active even in shivering winters which normally render them inactive.
Pros
Uniform heating

Unique Carbon fiber heating technology

Simple set up and operation

Effective results
Cons
Warranty policy unclear

No option for adjusting the temperature
Verdict: Zilla substrate heater is perfect for providing effective heating without creating any hot spots for your reptiles and amphibians.
---
Vivosun Hydroponic Heating Pad
Vivosun is not a dedicated reptile or amphibian tank heater but is still an effective tool and can be used with terrariums. It is generally placed in soils to facilitate seed germination in cold seasons and can maintain an ambient temperature of 20 to 30oC with ease.
The heat is stable, uniform, and gentle, making it safe for amphibians and reptiles too.
It is a durable product, meant to tackle the hardships of the external environment, meaning that surviving indoors will be a breeze for it. It consumes minimal power (for its size) and is highly cost-effective, considering the results, but some may prefer a smaller option for low wattage.
The only downside is that there is no adhesive side, meaning that it will have to be placed under the lower panel and some heat might be lost.
Pros
Effective and uniform heating

Gentle heating action but still significant

Highly durable

Can maintain healthy temperatures for your amphibian and reptile pets
Cons
Warranty is not specified

No adhesive side
Verdict: If other options don't work out for you, you can try the highly durable and effective yet gentle Vivosun Hydroponic Heating Pad to get the work done.
---
The Best Basking/Heat Lamps for Exo Terra Tank Models
Reptiles and amphibians are cold-blooded animals and hence require external heat sources to remain active and healthy. In addition to a substrate heater, having a basking lamp on board is also equally vital. There is a reason why all major Exo Terra tank models have a hood that allows UV light to penetrate because your pets need it.
UV light is not only an extra source of warmth but also allows your pet to generate vitamins and dry off to prevent fungal infections. You can surely gather from this that these lamps are quintessential.
---
Zoo Med Repti Basking Spot Bulb
Emitting UVA light, Zoo Med Repti Basking Spot Bulb offers the perfect "vitamin generating sunbath" to your pet. Ultraviolet radiations such as UVA and UVB are essential for amphibians and reptiles for kick-starting vitamin biosynthesis.
UVC components are dangerous and are excluded from all lamps mentioned in this list.
The exclusive double reflector built into the frame of the bulb enhances its brightness and increases the span of the lighted area. It can focus the rays at a destined area, preferably a basking platform or any other dry area in the terrarium, where your pet can sunbathe. Just remember not to use it beyond 10-12 hours per day as it can get damaged otherwise.
Pros
Offers UVA output but no UVC

Exclusive double reflector included

Can focus the rays

Can operate as long as 10-12 hours per day
Cons
UVB component is absent

Can't be kept up and running all day long
Verdict: This model is perfect for providing a basking session for your pet, however, it does lack a UVB component.
---
Fluker's Basking Spotlight Bulbs for Reptiles

Fluker's Basking Spotlight Bulbs are an excellent source of infrared radiation for your pets. They can focus the rays on a designated spot and provide the necessary warmth for keeping your pet lizard active and running around all day.
It is effective in preventing shell rot, sluggishness, and vitamin deficiencies in your pet, keeping them in pristine shape.
Pros
Emits infrared radiation to keep your reptilian pet warm and cozy

Several wattage options are available

It can prevent several medical problems that reptiles and amphibians can face in an enclosure

It can concentrate its rays on a designated spot
Cons
It can't be left on for the entire day

UV components are not included
Verdict: Fluker's basking spotlights are designed specifically for your pets and are very affordable too, you should give them a swirl.
---
(2 Pack) Zoo Med Reptisun Fluorescent
Zoo Med's Reptisun, which is available in a double pack, perfectly emulates the effect of a mid-day sun for your pets. Although it is suited for desert dwelling reptiles, it can be used for terrapins and tropical reptiles too, but not amphibians.
A 10% UVB and 30% UVA mixture is present in the emitted rays, making the lamp very effective in fulfilling the pet's vitamin synthesis needs.
You can set the bulb to illuminate a specific area, preferably a dry spot. Setting it up is a breeze and it can be oriented in almost all directions, both vertically and horizontally. The UVB penetrations are also perfect, owing to a dedicated quartz transmission material.
Pros
Offers an effective mixture of UVA and UVB radiations without the dangerous UVC component

Can be easily oriented in multiple directions, both horizontally and vertically

It is dedicated specifically for reptiles

UVB transmission is maximized by a quartz glass
Cons
Can't be used all day long

It is a bit towards the right-end of the price
Verdict: Reptisun by Zoo Med is the basking option for your pet turtle or terrapin. However, this lamp is not recommended for use with amphibians (consult an expert).
---
Evergreen Pet Supplies Bulb
Emitting a perfect blend of UVA and UVB rays but excluding UVC from the mixture, Evergreen Pet Supplies Bulb is the ideal option for reptiles and amphibians. Your pet will be thrilled to stretch its legs under one of these as it is designed specifically to stimulate vigor and vitamin biosynthesis.
It is compatible with all sorts of enclosures, including the Exo Terra tank models discussed earlier.
These bulbs undergo a rigorous 3-step testing process before they make it out in the market. Before you find them on the retail shelf, they've already for any possible flaws, meaning that you cannot end with a faulty piece. They are highly durable, meant to last long, just be sure to plug them in a high-quality socket for optimal results.
Pros
Both UVA and UVB components are included

Harmful UVC variant is not included

Various sizes and wattages are available

Designed for reptiles and amphibians
Cons
It is a bit pricey in comparison

You can't keep it on 24/7
Verdict: If you are looking for an effective basking lamp that offers an effective UV mixture to your pet, look no further than Evergreen Pet Supplies Bulb.
---
CTKcom UVA Bulb
CTKcom UVA Bulb is a low wattage bulb, ideally suited for small enclosures. It mainly provides UVA radiations but also includes a minor blend of UVB in the mixture, at a ratio of 97% and 3% respectively. This ratio is ideal for enhancing your pet's appetite (a well-fed pet is a healthy pet), triggers vitamin biosynthesis, and boosts calcium absorption.
CTKcom bulbs are specifically designed to tackle vitamin D3 deficiency, and hence promote its synthesis.
The radiations also eliminate the danger of fungal infections that are ever-present in humid and warm conditions. The bulb comes with a vacuum glass tubing which is ideal for eliminating filament oxidation, ensuring the longevity of the bulbs.
The bulbs will function well when used 2-4 hours per day, but no more than 4 hours as the filament is prone to damage due to overuse.
Pros
Majorly a UVA lamp but also includes a minor fraction of UVB too

Highly durable and long-lasting product, if used properly

Ensures top-notch health condition for your pet

Eliminates the risk of fungal infections
Cons
No exclusive advanced features

Cannot be used for more than 2-4 hours
Verdict: CTKcom UVA Bulb is a pretty decent product overall, ideal for UVA basking, and it also includes a minor fraction of UVB.
---
From VivariumTips,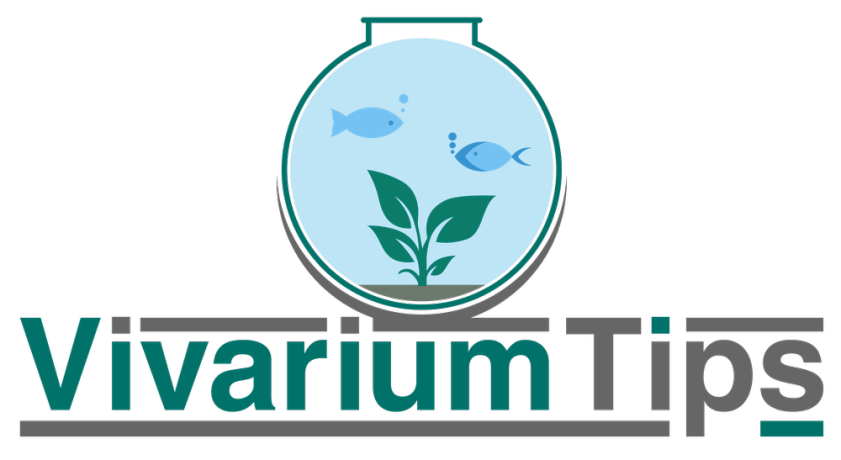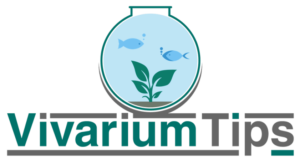 There is an increasing interest in animal aficionados to turn towards reptiles and amphibians. To effectively house your pet and to ensure that they get the best out of their enclosure, consider the products mentioned in the lists above. These products may have several versions, choose the one that suits your specific needs the best.
Most of all, don't forget to enjoy raising a bearded dragon or tree frog, they are adorable!
If you enjoyed this Exo Terra buyer's guide, check out similar articles: