Finding the best reptile tank backgrounds can be sometimes a difficult task for many vivarium enthusiasts.
Having a successful running reptile tank with all the necessities is great. However, ensuring your reptile feels happy and at home in their new setting is crucial. Having their space adorned close to its natural environment is probably the surest way to keep your pet happy and make them feel comfortable.
Studies show that creatures in confinement tend to fare much better if their habitat has a near likeness to their natural environment.
This gives reptiles a sense of calm and similarity to keep them joyous and healthy. Having a reptile tank background will not only add to the visual but will also keep your pet cheery. We bring you a list of the best reptile tank backgrounds that are sure to catch your fancy.
These backgrounds have an exceptional combination of design and quality to bring nature's visual for your reptile.
Nowadays, there are many options available; however, you must always prioritize excellence and appropriate features so it suits your reptile tank. We have gone through the options and picked out the best ones for you.
---
Exo Terra PT2951 Terrarium Habitat Background
Exo Terra PT2951 establishes a natural rock look and composition for desert or tropical terrariums. Not only is it a productive terrarium insulator, but it also gives an extra dimension to your tank, a facility that is not very commonly available in picture backgrounds. While this background measures 12-inch by 18-inch, it can be easily cut to accommodate any tank.
The background is in black non-toxic polystyrene material that will not harm your pet in any way as you put it on the reptile tank. You will highly relish in the ability of this background to give your reptiles a climbing aspect: an activity that is very dear to them. If you do not like seeing wires hanging in your tank, you will appreciate the intense ridges of this background's back, as they will help to hide the tubing of filters and pumps.
Pros
Premium quality

Solid

Foamy
Cons
Exo Terra is a big name in providing top-notch terrarium products, and this background is no different. It comes with the high-quality features to keep you and your pet happy and feeling as close to nature as possible. It also makes the tank keeping easier.
---
Zoo Med NCB2 Cork Terrarium Background
Zoo Med NCB2 stands out for being a natural terrarium background. It is made with natural cork, which constructs outstanding lifelike panels for a reptile tank background. The background best works for Zoo Med's true-to-life terrariums; however, you can always resize its 12×18 size to suit your tank's dimensions. This background is formulated with some high-quality materials and is excellent for high-humidity atmospheres. It is immune to mold and mustiness.
The brown color of this background incorporated with the cork texture indicates that it is perfect at hiding water stains and making your reptile tank's cleaning process easy. This background aims to give your reptile a sense of nature, so they do not get agitated in their tanks. You can fit this background into your tank by folding and cutting it how you like; it will not damage or affect its quality.
Pros
Resistant material

Affordable

Realistic
Cons
Very small size

Not self-adhesive
Staying close to nature, the Zoo Med's design allows you to give your reptile a housing that will calm them while giving you a beautiful tank set up. Its additional features will ensure the well-being of your pet while making maintenance easy for you.
---
Universal Rocks Terrarium Habitat Background
This 24 by 12-inch ledge rigid foam by Universal Rocks is also among the best backgrounds. It can faultlessly suit many reptile tanks, and it looks incredibly realistic. Moreover, it has been formulated with high-quality elements. The rock design inspiration came from the desert rocks that are the natural home for several reptiles.
This rock imitation with ridges is all made out of foam, and the selection of foam was to recreate the intricate look of rocks perfectly. This aspect ensures that your pet will relax and will not feel any sort of distress in their new setting. A healthy environment will ultimately lead to a healthy pet. This background has been constructed to be rigid, and the size is also perfect, but if you have a smaller tank, you can effortlessly cut it to fit your tank.
Pros
Easy installation

Sturdy

Added accessories
Cons
This background by Universal Rocks brings absolute ease for the user and maximum relaxation for your reptile pet. Even if you cut it, there will not be any creases or untidiness. You can rest assured it will maintain its quality and suit your needs.
---
Fernwood Terrarium Background
Fernwood background panels are made in New Zealand and come from a tree fern that is a natural product. Its extraordinary properties make it one of the best substances for use in reptile tanks. This background is designed to fit the extensively common sizes of reptile habitats and can be cut to size if needed by using only scissors or a razor knife and measures at 12×6 inches.
Due to its wood material, you can always add air plants, vines, and moss to enhance the look of this fern and make it a more stunning visual for your reptile. This background is excellent at keeping moisture and can be utilized with a drip wall to improve and retain the humidity levels necessary for your pet's survival. This background panel is also highly resistant to mold and mildew. It keeps your habitat clean and your pet disease free.
Pros
Organic

Durable

Moss grows well on it
Cons
Fernwood brings out a natural solution for your reptile tank background by giving a perfect combination of organic beauty and ease of usage. This product is the surest solution to bring life to your reptile tank while keeping them healthy and happy.
---
PP1 Deep Jungle Terrarium Background
This 24×31-inch background depicts the lush visuals of a deep green jungle. Once you add this to your terrarium, it will be a remarkable sight. Moreover, the best part is, you do not have to worry about its maintenance for it is just a background image. This stunning image will fit most ten-gallon tanks and is easily adjustable; it will make your reptile tank shine. This product comes taped, so all you have to do is remove the covering and stick it on the outside of the tank.
This highly realistic visual is sure to make your pet happy and turn the tank into a home. This background is tear-resistant UV print, so it will last long. It is also scratch and water-resistant so there is nothing to worry about and you can use it easily.
Pros
Good quality

Easy to adjust and resize

Durable
Cons
Not HD enough for some buyers

Limited size range
If you want to bring the forest to your reptile tank without any hassle, then this deep jungle background is the perfect pick for you. It is highly resistant to damages, and will make your reptile tank look like it is straight out of a picture.
---
BNS Desert Sky Background
This background by BNS brings a highly detailed image of a big desert with a rich, blue sky. For the impeccable visual of a silent and endless desert, this background is a perfect choice. It comes printed on a smooth, matt polyester material that you can handily stick on to your tank. The material of this background comes highly damage resistant and will not tear or scratch in any way. This background will easily fit many 20-gallon tanks although its design allows for easy resizing without messing up the image.
It is a quick and inexpensive solution to provide to your pets such as bearded dragons and lizards. This realistic image is sure to make them feel right at home, and you do not need any maintenance once you stick it to your tank properly.
Pros
Clear quality image

Value for money

Waterproof
Cons
Side trimming required

Strong tape necessary
This background works wonders in capturing the true essence of a desert and azure sky for some reptiles. It will be the perfect addition to your reptile tank while staying free of any damages to ensure its long-term usage. Your pet will enjoy this close imitation of nature.
---
Carolina Customs Cages Gothic Castle
Carolina Custom Cages masterfully imitates a gothic and ruined castle look making a stunning and extraordinary background for your reptile tank. This material is PVC print with remarkable resistance to water and scratch. The thick paper will not tear or rip, and you can forget about it once you apply it to the reptile tank.
The imagery on this background is so realistic that your pet is sure to attempt entering the castle. This epic dramatic background will fit many 40-gallon tanks, and it measures 15×36 inches. All you need is clear adhesive tape to affix it to the exterior of your reptile tank. However, if necessary, you can always cut the background in any way you like to fit your tank. You can also remove this background easily without worrying about any glue residue on your tank.
Pros
Quality material

Easy to apply

Affordable
Cons
Can wrinkle easily

Some reptiles may take time to warm up to it.
It is hands down one of the coolest backdrops ideas for reptile tanks as it adds a certain character to it. Customers have rated it as a favorite background of bearded dragons. It is top-quality makes it a definite preference of many.
---
Penn-Plax Brick/Boulder Background
Penn-Plax comes with a reptile tank background that has double imagery. This 21×8 inches background will easily fit most 10-gallon tanks and features a boulder and rock design on both sides. You can easily cut and resize it to fit your tank without damaging it. It is a very inexpensive background, but its quality is top-notch and it has made many pet owners happy.
If you have a garden-themed terrarium, this will be the perfect addition. It will bring rustic beauty to your tank and make everything more pleasing. You will find this material to be highly durable and resistant; it will be the perfect and solid accessory for your reptile tank. Geckos and lizards will highly enjoy this background as it gives them a stone wall effect that is very dear to them.
Pros
High definition image quality

Value for money

Easy to stick and take off
Cons
Prone to damage

Small size only
You can easily enhance the beauty of your reptile tank with this double-sided background that is very easy to put on and is here for long-term usage. Your reptile pet will love the stone and boulder combination enabling them to feel homey in their tank.
---
Reptile Tank Background Recommendation
Out of all these backgrounds, we recommend Exo Terra PT2951. Not only is Exo Terra a pioneer in terrarium accessories and reptile care products, it always makes quality a top priority. The PT2951 comes in a foamy material, so it is not merely an image background. It is made with top-quality foam structure.
It is damage-resistant with deep ridges that add beauty to the reptile tank while also making maintenance easy. You can rest assured that this product will benefit you by being more than just a pretty sight. It will also take care of the humidity levels so your pet can get their necessary temperature.
---
From VivariumTips,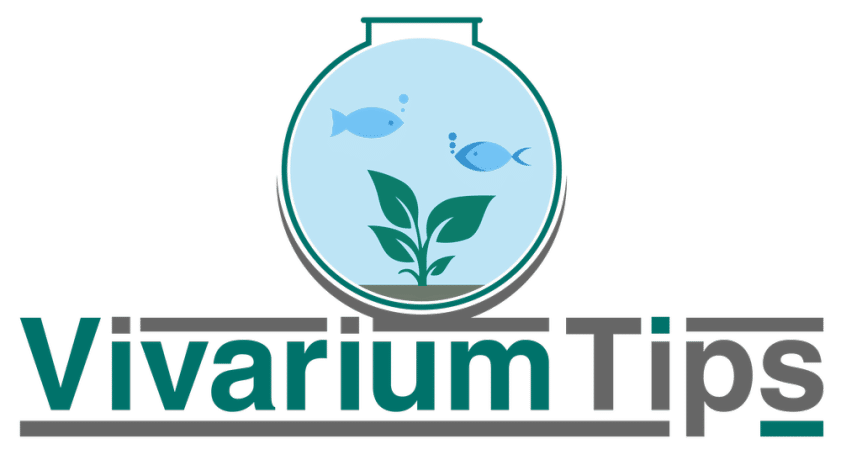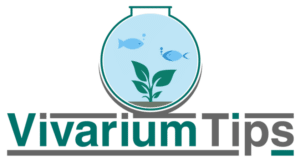 Reptile tank backgrounds are more beneficial for pets than they are for owners. While they give a stunning visual of nature, they make your pet feel right at home by recreating their natural habitat.
You can browse through the list we have provided and rest assured that all these products consist of quality material that will be with you for the long run.
Give your pet the most love and care by making sure you are providing them ample atmosphere satisfaction along with basic care.
For other recommendations like the related to the best reptile tank backgrounds, check out: