Do you live in Kansas City and have trouble finding a fish store?
Well, fortunately for you – this article will show you the best fish stores in Kansas City!
Well, don't worry! I have compiled a list and did the work for you.
This is a list of a compilation of well-known stores in your city where you would find all kinds of fish and tools you need to get equipped with to start your aquarium.
---
If you're unable to go to these fish stores in Kansas City, you can click on the blue button right below to help you find the right aquarium products online!
Find Aquarium Products
---
Live Art Aquatics
Live art aquatics was established in 2015 as a small business owned by a family. It is owned by a father and daughter. They have been maintaining and setting up tanks as a hobby for about 30 years. The daughter has a degree in marine sciences from Miami University. She also has experience at Kansas City Zoo as a keeper and therefore they have an extended experience regarding marine life. They are extremely knowledgeable and will address all your concerns regarding your pets.

Live art aquatics specializes in saltwater fish and inverts. You will also find some corals as well. They provide aquarium setups, custom aquarium design, and aquarium maintenance as well. They specialize in both saltwater and freshwater fishes. But don't worry if you have very specific needs. You can order and tell them what you want in detail and they will be able to make it for you.
Live Art Aquatics – Fish Store In Kansas City Details
Address:

3625 S Noland Rd, Independence, MO 64055

Phone Number:

(816) 886-6832

Website: Live Art Aquatics
---
Picasso Exotic
Picasso Exotic has been operational since 2010 and has been working hard to expand their business. They make keeping fishes exciting and rewarding. They have over 6000 gallons of an aquarium filled with fresh and saltwater fish. They have a very unique setup which is very pleasing to the eyes.

They are also known for their excellent customer service and give keen importance to hygiene. They keep all their tanks and aquariums clean and tidy that houses some of the most high-quality breeds.

If you are in search of something that is truly stunning and will be a nice piece of decoration for your home, then you can try considering them. They follow all the approved maintenance standards and provide satisfactory services.
Picasso Exotic – Fish Store In Kansas City Details
Address: 11560 West Ash St, Leawood, KS 66211
Phone Number:

(913) 338-3900

Website: Picasso Exotic
---
Kansas City Pond & Water Gardening
Kansas City Pond hosts some of the largest selection of local and imported koi from Japan. They are in business with some of the best suppliers from all over the world and have a wide variety of fishes at their helm.

If you are looking for the right fish for your aquarium you will likely find it there. Even if you don't and you want something specific you can place a custom order which you can receive in about a week.

We particularly liked the quality of the Japanese fishes which are carefully bred and are nurtured to be healthy. Although they are way more expensive than the local ones; their price is justified as the variety you will find here is very rare to find anywhere else.
Kansas City Pond & Water Gardening – Fish Store In Kansas City Details
---
Paradise Aquatics
Paradise aquatics is a very cool place. If you have ever been to Ace of cakes, you will better relate to this review. They are a good bunch of fellows who have a good sense of humor and awesome customer service. They just love what they do and are very good at it.

They have a large selection of exotic marine animals which are very rare to find at many places. They have an incredible variety of coral reefs, marine fishes, rare Atlantic deep-sea fishes, shrimps, and much more.

One thing I particularly liked is the aquariums. They are of high quality and are huge. You are likely to find any kind of aquarium in this shop. If you don't, then you can always have it custom made.
Paradise Aquatics – Fish Store In Kansas City Details
Address: 16064 Foster, Overland Park, KS 66085
Phone Number:

(913) 339-9060

Website: Paradise Aquatics
---
Area 51 Aquatics
The area 51 Aquatics is located at the center of America. They offer the most unique and vibrant species of marine animals. They always have fresh livestock of all kinds of freshwater and saltwater fishes as well as plants and live rocks.

If you are a fan of coral reefs and other deep-sea animals, you will be surprised to see the variety here.
Area 51 Aquatics – Fish Store In Kansas City Details
Address: 9947 Harrison St, Kansas City, MO 64131
Phone Number:

(913) 203-4455

Website: Area 51 Aquatics
---
From VivariumTips,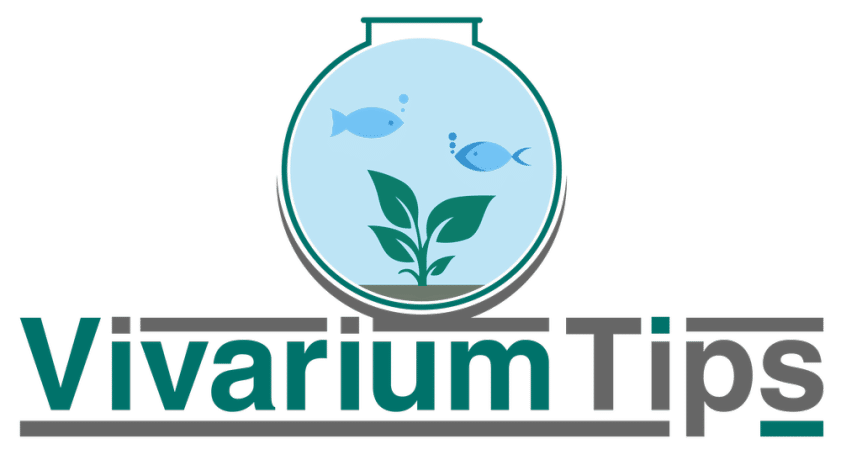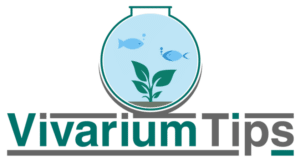 Hopefully, this guide helped you find the right fish store in Kansas City for you.
For other locations like Kansas City, check out these guides: