When you're building a paludarium or terrarium, finding the best reptile tank humidifier can sometimes be a struggle for your habitat.
Reptiles are one of the most delightful pets to own and it is your responsibility to provide for your pet to ensure they have their fundamental needs met.
The atmosphere in which your pet lives is a big determinant of its health, so apart from feeding it appropriately, other aspects have to be put in place to confirm your pet has all the comfort.
Check out these bestsellers before we proceed!
[amazon bestseller="humidifier" items="3″]
These characteristics include basking platforms, filters, and most importantly a humidifier.
---
What Is A Humidifier?
A humidifier is a vital component when it comes to building an active reptile habitat. Not only is it crucial for hydration, but it also helps in shedding skin, egg incubation, and typical reptile behaviors.
A reptile tank humidifier is also crucial if your pet reptile has allergies because appropriately humidified air lessens symptoms. This will also save you from continuous visits to the vet, and keep your mind at rest.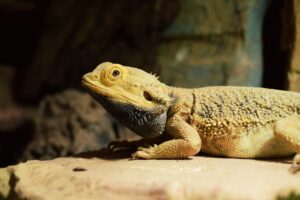 Heat and humidity work side by side and having your pet's habitat within the right limit of humidity, you need to place it at the right temperature, too.
A humidifier takes many forms as a fogger, mist maker, and sprayer mist, too.
The goal is to ensure humidity levels for reptiles. Every reptile species has its unique humidity intensities, so when you intend to get a reptile pet, do some thorough research about its necessities to make sure you provide enough for its happy living.
We bring you a list of the best reptile tank humidifiers available on the market. If you plan to buy one, read on as here you will get all the information you need to learn which product is the best.
---
Best Reptile Tank Humidifiers
As the market for humidifiers is huge, we have waded through the endless products and picked out the best ones for you. You can browse through our list and rest assured that all these products are top-quality and dedicated to caring for your reptile pet.
---
BETAZOOER Reptile Tank Humidifier
BETAZOOER humidifier silently instills a humid temperature for the pet, letting them feel entirely comfortable. It facilitates better sleep as well with its whisper-quiet system.
It has a huge tank capacity that can last for days while giving a maximum fog output of approximately 320ml/hr. The tank can hold up to two and a half liters of water that will not run dry for days.
The humidifier arrives with a stretchable hose that can go from 1.3 to 5.3-feet. It comprises of two suction cups for manageable attaching of pipe to the tank, you can adjust the hose to fit your tank.
For the better run-through of the humidifier, keep the expansion hose vertical so the bubbles return to the storage tank.
The humidifier also comes with an auto-shutoff feature if the water tank is empty. This staves off any kind of technical danger. The green light will become red when more water is needed.
Pros
Operates quietly

Big water reservoir

Best for beginner
Cons
Tank tends to leak

Its fogger can be tricky to use
BETAZOOER strives to support many types of reptiles and even amphibians with this humidifier. An easy to use product does the work perfectly and ensures to keep things as easy for you as possible. Its automatic features keep you aware of refilling the reservoir when necessary.
---
Evergreen Reptile Humidifier
Evergreen brings you a humidifier that comes with a container ready to carry up to two liters of purified water. The humidifier works 300ml per hour that is sufficient to cover up bigger reptile tanks. It secures the pet's comfort with a moist environment.
This compact device also comes with an adjustable fog control system that gives your reptiles a cool mist.
Its Dry-Run protection automatically turns off the machine when the tank is unfilled. Positioning the humidifier outside the tank makes it easy with its flexible 5-feet hose that comes with suction cups.
This model is compatible with all kinds of reptile enclosure, be it plastic or glass-made tanks, and vivariums, too. It is best utilized with a timer for efficient monitoring of humidity levels in the tank.
Pros
Top-quality

High compatibility

Easy assembly
Cons
Often produces noise

Tends to stop continuously
Evergreen Pet Supplies' Humidifier works for every reptile under your care. It comes with a six-month warranty and free customer service to give you the complete support in maintaining your device. Many customers have happily tested it.
---
Exo Terra Monsoon Misting System
If you are someone who finds it difficult to check on their reptile pet regularly then Exo Terra brings you a device that is a programmable misting system. This will assist you in caring for reptiles immensely.
However, this top-grade feature does make this product a bit on the pricier side but it has all the features to back that up.
It comes with a user manual that will have you set up quickly. The misting system is small in design and easy to use. It has the capacity of a 0.4-gallon water tank and comes with two spray nozzles that serve together to exude the necessary mist for your pets.
The spray nozzles work at a period for a few seconds every hour. If you live in a dry climate with your pet in your house, this is an outstanding way to deliver high humidity.
Pros
Premium features

Portable

Quick and easy refilling
Cons
Nozzles block frequently

Pressure needs improvement
Exo Terra takes all the nuisance of constant monitoring away and gives your pet the high-quality mist and moisture it desires. This device is a favorite of many for its unique programmable feature that sets it aside from the rest.
---
Zoo Med Reptifogger Terrarium Humidifier
A Reptifogger is favorable for small terrariums due to its smaller size. This ultrasonic humidifier has one liter of a water tank and a flexible hose.
It also offers fog that can also be modified to enhance the tank's humidity. It has a non-spilling valve that allows easy and quick refilling of the water bottle. The device aims to create a tropical rainforest in your tank.
This device is simple to use with its three necessary steps. Fill the reservoir with water, place the hose, and turn the humidifier on! If the blue light is blinking and the fogger is turning off and on, it indicates that the water level is possibly on the verge of being too inadequate.
Make sure the water is sufficient and nothing is squeezing the valve.
Pros
Adjustable features

Portable

User-friendly design
Cons
The hose is too short

Only works best for smaller tanks
Zoo Med guarantees a ninety-day warranty on buying this product. It comes from a known brand that sells reptile care products so this device will also give your pet all the necessary humidity. It guarantees the best for your pet.
---
Oiibo Reptile Humidifier
While the previous Oiibo humidifiers had a single tube, these models come with added ones. You can humidify two tanks at once without having to spend extra. It reduces the obligation of setting up another humidifier. Both hoses can extend up to 5.3-feet in length.
It also comes with four suction cups to conserve the tubes to the walls of the tank.
You can refill the device with water through its ground orifice with up to 2.2-liters. It can last for numerous days, thus reducing the refilling time and exertion. It has a defensive system against drying off in the form of an auto-shutoff feature.
The red light indicator shows the device is low on water. Its fog output is modifiable from 250ml. to 350ml. per hour via its ultrasonic function. There is also a fogging cap to curb the fog level inside the tank.
Pros
Easy filling

Additional tubes

Adjustable fog
Cons
Pump tends to get faulty

If the mist is trapped in the hose, it stops the device
Oiibo brings a humidifier that offers great functionality and reduces hassle wherever possible for the user. It is perfect for any reptiles or amphibians, providing them a curbed level of fogging and moisture necessary for them.
---
Pranovo Humidifying Fog Machine
This device is different from the others as it proposes two mist modes and both of them function quietly. One continuously drizzles mist for three hours, the other works in periods for six hours with a USB cable plug-in and 5V of power.
This device not only gives your reptile ample moisture and humidity but it also works to benefit any plants inside your tank.
It takes up a little space with its small design. It has a unique structure and is made in the shape of a beautiful plant pot. Reptile's skin stays strong due to constant moistness and this device provides it. It is advised to use distilled water, as it will be a healthier option for your reprint and the overall environment of the tank.
When this device comes out of the water, it will turn off to rest. You must keep it dry and clean to ensure its long-term usage.
Pros
It works as decor

Adjustable mist setting

Durable
Cons
Small tanks only

Limited hose
Pranovo has designed a device that cares for your reptiles and is made in a way that enhances the beauty of your reptile tank. It is a genius idea for a tank humidifier. You get a decoration for your tank and upkeep for your pet.
---
Aiicioo Reptile Humidifier Upgraded Version
This upgraded version by Aiicioo is a lot nicer than the former models in many ways. Purified or tap water will work with this device for a lifetime. It gives a larger tank capacity of around three liters for extended moisture production. It requires four steps before you can start using the humidifier.
Unscrew the device's lid and fill it with sterile water, put the lid back. Modify the direction of the hose inside the tank and go.
It can be adjusted to 5-feet with its dual suction cups. The device produces zero noise while operating, which helps the reptiles with their relaxation and humidity enjoyment. Its noise level is under 30 decibels.
Its fog output ranges from 380ml/hr. and that is more than what most humidifiers generate. It automatically shuts down when the water is lacking. It will not run dry without giving you an indication.
Pros
Easy cleaning

Great functionality

Good mist
Cons
Leaking issues

Hose tends to come off
Aiicioo has added features in this upgraded version of their humidifier. It is a great purchase that is a solid device, it also gives you value for money. Once you set it up, you can forget worrying about your tank altogether.
---
Zoo Med Terrarium Reptile Moss
Here is a different take on fixing the humidity issue for your reptile tank and that is through the moss. It is a unique but sure way to retain a proper humidity level inside a terrarium. It is favorable for reptiles that live in a moss setting and it can help in maintaining humidity vastly.
Many reptile keepers choose a humid substrate as it is an inexpensive solution and easier to set up.
It serves well in humidifying reptile habitats and gives an excellent atmosphere for laying eggs and incubation. The moss by Zoo Med is available in several sizes depending on the tank size. It ranges from ten-gallon up to forty gallons of humidifying substrate.
One pack comprises naturally harvested moss that is safe for reptiles. The product is a natural solution with no added dyes and your reptile will feel closer to home.
Pros
All-natural substrate

Easy to put inside the tank

Vast ranges of sizes
Cons
Requires frequent cleaning

Moss is not very soft
Moss is a great and organic way to help you regulate the humidity levels in your reptile tank. Your pet will adore this natural product and it will benefit their health considerably. It will imitate their biological habitat and ensure long-term survival.
---
VIVOSUN Reptile Humidifier
It has an elegant look with its entire black finish. The humidifier comes complete with a severable tube and a huge water tank. VIVOSUN's strong and long-lasting mist enables you to moisten the air in your pet's tank with clean, wet air; it provides a neat, crisp, and odorless humid environment for reptiles.
This device has a great water capacity of up to 2.5-liters; its misting level can be modified in three levels per hour from 100ml to 300ml through its rotating knob. This device works well and does it all without making any undesirable noise ensuring your reptile's comfort.
It comes with a flexible hose that has suction cups to set the pipe in the right direction. It can extend up to 5-feet, which will fit all kinds of reptile tanks and free you from the worry of its fitting
Pros
Works best for indoor gardening, too

Great mist control

Economical
Cons
The hose needs perfect positioning to work

Frequent condensation build-up
The company offers a one-year warranty and complete customer service so you can be sure that this humidifier will be with you for a good while. It will smoothly keep your reptile content in their habitat and keep you stress-free.
---
PETPIONEER Reptile Humidifier
With a 4-liter tank that operates for at least 12-hours while generating a maximum mist of 300ml/hour, this tool produces a very soft misting sound that will not irritate your reptile pet and you are household. You can modify the mist level according to your pet's needs.
It works automatically to reduce any kind of human intervention; you do not have to set the humidifier every time as it operates in intervals.
It also features a touch panel that lets you set the humidity frequency, time, misting level, and spray period for repeated humidification. You can easily add water in the tank through its top space; the device does not trickle out water and gives off a humid atmosphere throughout with its dual hose.
This humidifier is suitable for a variety of reptiles and amphibians ensuring their utmost health and care.
Pros
Auto shut off

Easy cleaning

Reduces manual work
Cons
Bigger in size

Sometimes fogging has issues
PETSPIONEER has developed a humidifier that needs one-time instructions only and then it relieves you completely. You can trust this device to be the best humidifier for your reptile tank. Just program it once and it will take care of the rest.
---
Exo Terra Mini Fogger
Taking care of reptiles in a smaller terrarium can be tricky; this is where a mini fogger comes to the rescue. It enables to improve the level of humidity inside the tank. Exo Terra Mini Fogger might be small but it is mighty. It works on an equal level as most top-notch humidifiers.
It contains a shallow water container that can carry at least two inches of water. The fogger enables the cloud and fog inside a tank and its early morning dew gives a pleasing effect.
While this device is easy to use, you can take to its user manual for quicker setup and understanding. Your pet will adore a damp environment, as it is crucial to keep them prosperous. This mini fogger requires less maintenance by the use of purified water throughout the operation.
Distilled water can curb bacterial buildup. This device has an elegant stainless steel design that makes it durable and sturdy.
Pros
Easy usage

Compact

Lightweight
Cons
Requires frequent refilling

Small reservoir
A mini fogger is a great option for maintaining smaller tanks and providing reptiles with ample moisture compulsory for their survival. This lightweight device is a favorite of many due to its easy handling and smart usage. Its mini size makes its placement easy and efficient.
---
Blue Spotted Deep Jungle Humidifier
This humidifier gives essential moisture and humidity for the well-being of your pet; it works for both reptiles and amphibians. It is designed to ensure silent operation to keep you and your pet at ease as noise can cause agitation for pets.
This compact ultrasonic device allows you to establish a deep jungle rainforest setting in your terrarium. Your pet will flourish with the correct humidity level and climate. It allows their natural behaviors the perfect simulation.
It has a compact design with modifiable flow control. You can forget complicated setups as this device comes ready to use. It also contains an advanced mounting clip, hose, bottle, and no-spill accessory. The device gives off the dense fog and works flawlessly for all kinds of reptile tanks.
Its fan-less layout gives your pet the serenity they desire. It also accommodates additional water bottles and you can attach a standard two-liter plastic bottle.
Pros
Beautiful design

Solid

Long-term usage
Cons
Its water bottle is too small

Required constant refilling
This device aims to promote the health of your pets by ensuring their absolute comfort with its easy to use design and enhanced functionality. It also accommodates added accessories so you can customize it according to your pet's needs.
---
AGPtek Mist Maker Fogger Air Humidifier
If you want a mist maker that not only regulates the humidity for your reptile tank but also brings a magical aura and adds great effects to your setting then AGPtek Mist Maker would be your best bet. The device uses ultrasonic technology to turn water molecules into mists.
It can also be a great choice for botanical gardens and nourish your tank plants, too. The device also helps to fight off any bad odors in your tank to ensure that your pet is getting the best housing environment.
A mist maker comes in both aluminum and plastic material with twelve LED lights that light up and give a stunning visual. The plastic material is best suited for your terrarium. This device is very easy to use and works on 24V power. It will not harm your pets in any way and is water safe.
Pros
Works well

Robust

Color changing LED
Cons
Heats up

A timer needs to be used
AGPTEK always focuses on convenience and quality and its humidifier is a classic example of it. It works flawlessly and turns your tank into the perfect home for your reptile pet. Its quirky and illuminated design brings life to your reptile tanks.
---
Coospider Reptile Humidifier
This tool is a quick and easy solution to maintaining ample humidity inside tanks. It is easy to clean and has some good suction power. With this tool, you do not have to worry about constant refilling as it comes with a great capacity of a three-liter tank.
This humidifier aims to bring your reptile and amphibians the precise ambiance and comfort they seek. It aids them in shedding skin and gives sufficient moisture to help through the process.
This device is a complete package of functionality and convenience, as it emits no noise while operating. You must add water in the bottom reservoir to ensure it does not leak. It comes with an LED button to indicate its active status. The device is very easy to use and requires no complicated manual work.
Once you purchase it, it will work without any glitches to bring your reptile pet the necessary level of humidity.
Pros
Budget-friendly

Full-featured

Sturdy
Cons
The hose is very short

Does not indicate low water warning
It is a fair bargain if you seek an affordable terrarium humidifier that will provide you with enough dampness and will last long. This device is sure to set your tank up with the accurate humidity levels and maintain it well.
---
Exo Terra Mister Portable Pressure Sprayer
Exo Terra offers a product for those who seek a substitute for a humidifier machine. This mist sprayer is an alternative tool to accomplish a humid setting. Unlike humidifier appliances, this tool requires manual operation unless its locking mechanism is on.
It enables continual spraying to avoid hand tiredness. You can modify the spray nozzle for either single stream or full-blown mist spraying.

The sprayer is best for larger terrariums and outdoor set-ups. It underlines a large-capacity water reservoir that carries two liters of water to expand moisture to reptile settings. It is lightweight and easy to operate a convenient device. Use distilled water to prevent residue buildup of any chemicals on the sprayer.
Also, avoid heat exposure, clear the reservoir after usage, and refill with water regularly.
Pros
Inexpensive

Great pressure

Locking mechanism
Cons
Leaks air

Water pump faces issue-holding water for long
This sprayer works as an amazing alternative for those who do not wish to invest in a humidifier. It gives long-term manual remedy for maintaining good humidity levels. You get complete control of the mist pressure and humidity level in your hands.
---
Recommendations
Our top recommendation is BETAZOOER Reptile Humidifier. This device will make a fantastic addition to your tank. It is made with top-quality components, its rotating knob controls humidity like no other and it works quietly.
---
---
This device will help calm your reptile pets and transform your tank into the most comfortable housing for them.
Furthermore, you will find this device to be very easy to maintain, and once set up; it will be your perfect partner in caring for your reptile's health. Its wide range of features makes this product the best.
---
Tips for Using a Reptile Humidifier
Getting the best outcome from your product relies heavily on how you use it. Here are some tips to help you get the best outcome, have your device last longer, and avoid affecting your pet's health.
Ensure clean water
The water you use is among the most crucial things you need to consider. Many manufacturers insist on distilled water because tap incorporates minerals that can persist in the humidifier and become a breeding ground for bacteria and toxic microbes.
These toxins will emit in the air mixed with mist and badly affect your pet's health.
Device cleanliness
Another critical concern is the cleanliness of your device. It can be contaminated and become home to molds and germs that are very hazardous. Empty your device, rinse and clean its base at least once a week to remove all the residual build-up.
---
Reptile Tank Humidifier Buying Guide
For a humidifier to be deemed good enough for you it has to meet certain standards and these factors are what you should look out for:
Water Capacity
Most humidifiers have large tanks and can take up a lot of water. The bigger the tank's capacity, the less you will have to stress overfilling it up. The notion of possessing a humidifier is to make your reptile happy but this should not be a nuisance to you.
Opt for a large tank capacity so that it keeps water longer.
Extension Hose
The extension hose transmits the water from the tank into the misting system. The lengthier the hose is, the more flexible your humidifier will be giving you room for any adjustments you need.
Automatic Turning Off
It is significant to select a device that has an automatic shutdown system when the tank is running dry. You may be away or unaware when water is lacking and this will steer the humidifier towards burning.
Go for a device that shuts down automatically when water is low.
Adjustability Option
Different reptile species have various humidity demands. It will be worrisome to get a device that only has a low or high-level option. An adjustable humidifier makes things easier taking care of the condensation level of your pet's habitat.
---
From VivariumTips,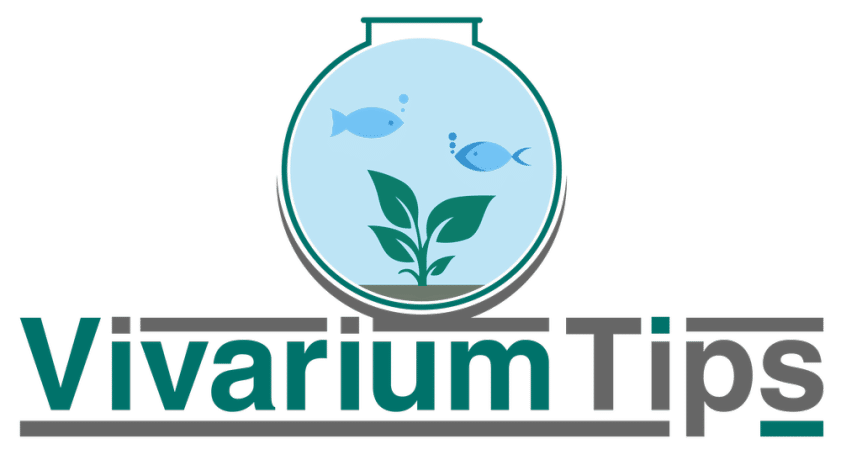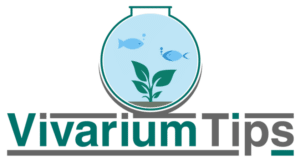 Everyone desires to have the best for their pets and if you wish to ensure that your reptile pet stays happy and healthy, you need to invest in a humidifier.
It is very crucial for the survival of your pet and it helps in keeping them from diseases. We are sure that you can find your perfect pick from the list we have provided.
All these products come from well-reputed companies that know what goes into reptile care.
For other buyer guides related to the best reptile tanks, you can check out these recommendations: